A cross-party group of MPs has called for a ban on unpaid internships because they discriminate against the poor. The group also urged top employers to take account of candidates' social backgrounds when recruiting.
The All Party Parliamentary Group (APPG) for social mobility investigated the dominance of the privately educated within sought-after jobs including those in politics, law and journalism.
The APPG found the expectation that people begin their careers by completing a number of unpaid internships was unfair on those who could not afford to work for free. In addition, they were told by the head of ITV, Peter Bazalgette, that unpaid internships were "the curse of the arts industry".
Justin Madders MP, chair of the APPG, said: "We know that social mobility at the top of UK society is shamefully low. Throughout this inquiry we have heard from profession after profession that significant barriers exist to young people from less advantaged [backgrounds]."
The AGGP found that a third of graduate interns were unpaid. It also found that those whose families lived outside London were less likely to be able to complete unpaid work because of travel and/or accommodation costs.
Worries about unpaid internships are a global phenomena. On 20 February unpaid interns from Brussels will strike outside the European Commission to call for an end to the practice in EU institutions.
The AGGP report calls for an outright ban on unpaid internships longer than a month. In November 2016 similar proposals were blocked by Conservative backbenchers in the House of Commons.
Employers were also urged to be more proactive in contextualising job candidates according to their schooling and social class. The AGGP said: "Employers look for confidence, resilience, social skills and self-motivation in their employees, but for those who have had little to no exposure to extracurricular activities, work experience or mentoring, these skills can be difficult to acquire."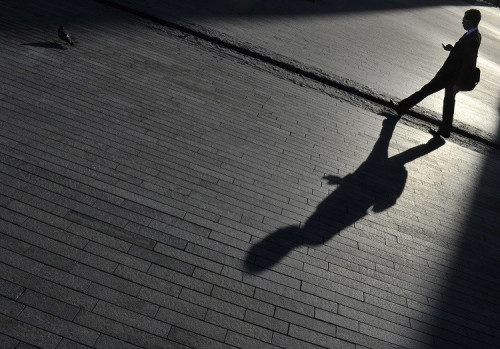 "This business case for diversity was put forward by many who responded to this inquiry. By widening access to the professions, organisations benefit from an increased pool of skills and experience."
The group heard evidence from 33 leaders within esteemed professions over four sessions. They also drew on evidence from a report by the Sutton Trust which claimed that three-quarters of High Court judges, half of top news journalists and a third of MPs were privately educated.
The AGGP said: "A clear message from our evidence sessions was that we need to become better at inspiring our youngsters to reach their full potential, especially for those who start out at a disadvantage."