India's exit in the group stages of the ICC 2007 World Cup was unexpected, bringing with it the wrath of both the fans and the media on the players. This angry reception that the players received on returning home made India's current One Day International and Twenty20 skipper MS Dhoni feel like a "murderer or terrorist."
India had a poor time in the Caribbean losing their group matches to Bangladesh and Sri Lanka, which meant they failed to qualify for the Super 8 stage. This led to wild, angry and negative reactions from the Indian public and media.
"When we landed in Delhi, there was a lot of media. At times, people feel that we are not emotional enough about it, but I always felt, as sports persons, you have to be strong enough to go through everything and it has to be within yourself", Dhoni said as quoted by ESPNCricinfo.
"At that point of time, when we landed, we had to get out in a police van. I was sitting next to Viru (Virender Sehwag) paaji. It was evening or night time. We were travelling at a decent speed, that too on narrow roads. And you know, media cars around us with their cameras and the big lights on top, it felt as if we had committed a big crime, maybe like a murderer or terrorist or something. We were actually chased by them", the World Cup winning skipper added.
Dhoni was speaking at a press conference in Manhattan, New York ahead of the release of his biopic —MS Dhoni: The Untold Story. The movie traces the life of the 35-year-old through his early formative years to him lifting the 2011 World Cup trophy at home.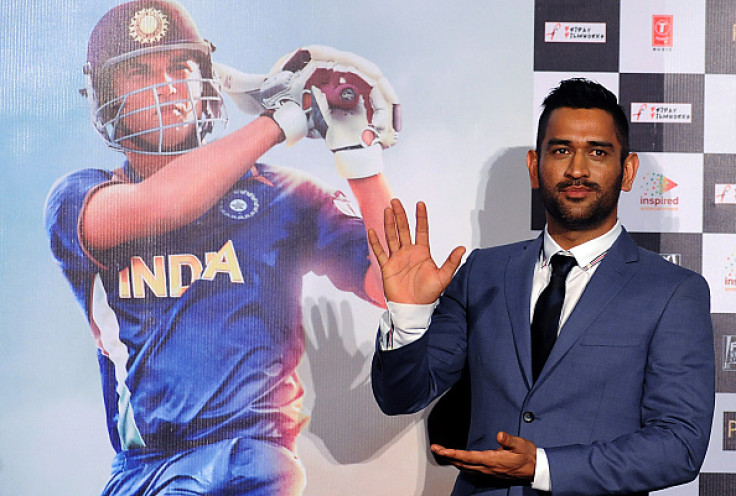 Dhoni, who has retired from the longer format of the game, will be seen in action next when New Zealand face India in a five-match ODI series. The first game is scheduled to start on 16 October at the Himachal Pradesh Cricket Association Stadium in Dharamasala.