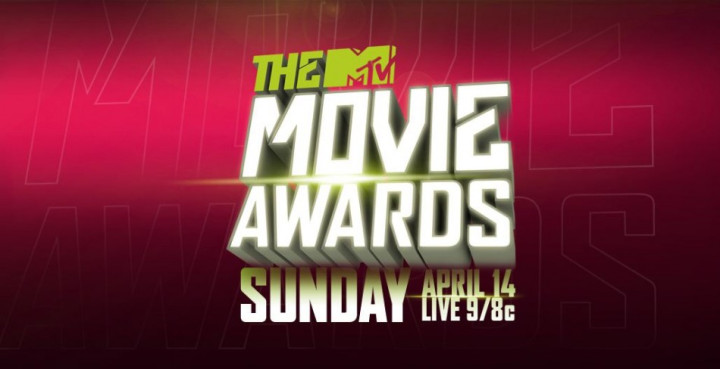 The 22nd annual MTV Movie Awards will be broadcast live from Sony Pictures Studios in Culver City, California, on 14 April, at 9pm ET/PT (3am BST) on MTV.
Viewers who want to watch the ceremony online can go to Ustream
Australian comedienne Rebel Wilson, who is nominated for Best Female Performance and Breakthrough Performance for Pitch Perfect, will host the event. The 26-year-old actress will be the first female anchor of the show in six years.
One of the main highlights will be Brad Pitt presenting the award for Movie of the Year and Peter Dinklage handing the Comedic Genius Award to Will Ferrell. Other presenters will include Kim Kardashian, Steve Carell, Melissa McCarthy, Zac Efron, Kerry Washington, Amanda Seyfried, Seth Rogen, Danny McBride, Chris Rock, Adam Sandler, Chris Pine, Zoe Saldana and Zachary Quinto.
Meanwhile, this year's MTV Trailblazer Award, celebrating the film industry's upcoming actors, will be given to Emma Watson for her work in Perks of Being a Wallflower. Jamie Foxx will receive the Generation Award.
Disney star Selena Gomez will perform her new single Come & Get It and other live performances include Macklamore and Ryan Lewis, who will deliver a version of their single Thrift Shop.
As far as the nominations go, Quentin Tarantino's Django Unchained and Seth MacFarlane's Ted lead the pack, with seven each. Silver Linings Playbook comes second with six, including one for Best Female Performance for Jennifer Lawrence; she won the 2013 Academy Award for the role.
The Twilight Saga: Breaking Dawn - Part 2 received only one nomination - for Taylor Lautner - in the new Best Shirtless Performance category.
To take a look at the full list of nominees, visit the MTV official website.
READ: MTV Movie Awards 2013: Sexiest Red Carpet Fashion over the Years [PHOTOS]