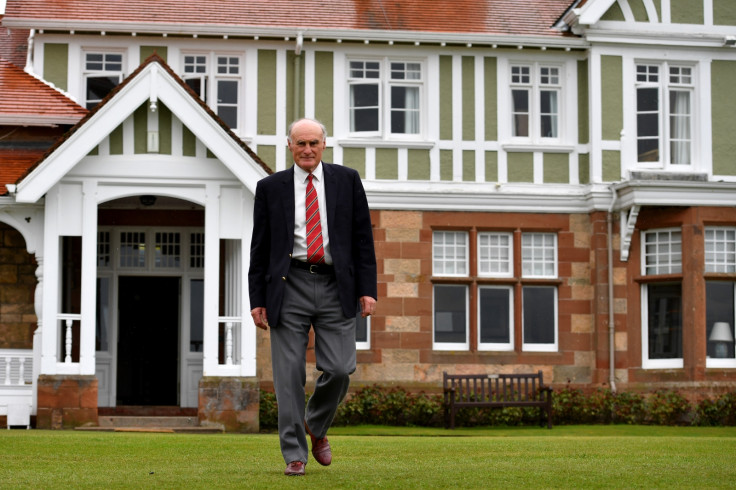 Muirfield golf club has voted to overturn its archaic men-only policy and admit female members for the first time in its history. Honourable Company of Edinburgh Golfers (HCEG) captain Henry Fairweather announced on Tuesday (14 March) that 80.2% of members had voted in favour of the change in a second ballot that was held over four weeks. 19.8% (123 votes) still voted against.
"The rules will be changed accordingly with immediate effect and we look forward to welcoming women as members, who will enjoy and benefit from the traditions and the friendship of this remarkable club," Fairweather said.
Muirfield originally voted on the issue of women members in May 2016, with the vote narrowly failing to achieve a necessary two-thirds majority after 36% signalled their opposition to any potential shift in policy.
The privately-owned links course in Gullane, East Lothian, was subsequently removed from the Open Championship rota after the The Royal and Ancient Golf Club of St Andrews (R&A) declared that they would no longer be willing to stage the most historic and prestigious of golf's four major events at a venue that does not admit women as members.
Responding to Tuesday morning's announcement, the R&A quickly confirmed that Muirfield will now once again become a potential venue for The Open.
"In light of today's decision by the Honourable Company we can confirm that Muirfield will become a venue for The Open once again," chief executive Martin Slumbers said in a statement. "Muirfield has a long and important history of hosting The Open and with today's announcement that will continue.
"It is extremely important for us in staging one of the world's greatest sporting events that women can become members at all of our host clubs. Muirfield is a truly outstanding Open venue and we very much look forward to taking the Championship back there in future."
Scottish First Minister Nicola Sturgeon labelled that initial rejection as "indefensible" and has now praised the majority of Muirfield's members for making the correct choice.
"Well done, Muirfield – decision to admit women members emphatic & the right one," she wrote on Twitter one day after calling for a second independence referendum. "Look forward to seeing you host the Open again in future."
With the next four Open Championships set to be played at Royal Birkdale, Carnoustie, Royal Portrush and Royal St George's respectively, Muirfield will not be eligible to host the tournament for a 17th time until at least 2021. It last staged the event in 2013, when Phil Mickelson carded a spectacular final-round 66 to finish three shots ahead of Henrik Stenson and claim the famous Claret Jug for the first and thus far only time in his career.