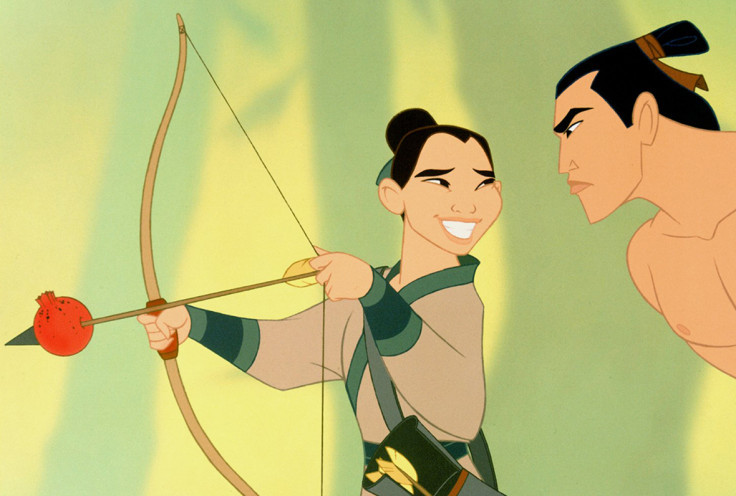 Disney confirmed on Tuesday (4 October) that the retelling of Mulan, the 1998 animated film based on the Chinese legend of Hua Mulan, had the green light and revealed that casting was underway for the live-action remake.
Fans who demanded that a white actress not be cast in the new Mulan will be happy to hear that their petition worked. The Hollywood Reporter reports that Walt Disney Pictures will soon launch a global search to find a Chinese actress to play the titular heroine.
Back in April 2015 an online petition urged Disney not to "whitewash" the character based on legendary female warrior Fa/Hua Mulan,who disguises herself as a man to take her aging father's place in the army during wartime. It current stands at over 100,000 signatures.
It said: "The character, story, and fans deserve the best retelling of the story Disney can produce, and although the film was only announced March 30th, this disturbing trend of whitewashing in big-budget movies can't get a chance to take root in Mulan as well, and if any company can afford to 'risk' adapting a beloved story with a cast of POCs, it's Disney."
Actress Ming-Na Wen voiced Mulan in Disney's original 1998 animated movie, while singer and actress Lea Salonga provided her singing voice.
Although a director has yet to be announced, Jason Reed has been enlisted to produce the project alongside Chris Bender and Jake Weiner. The studio is hoping that the film will emulate the success of live-action movies including Maleficent, The Jungle Book and Cinderella. The highly-anticipated Beauty And The Beast, starring Emma Watson as Belle, hits cinemas in March 2017.
Fans of the classic movie face a long wait to see it in cinemas. At the moment, Mulan is slated to reach both UK and US screens on 2 November 2018.