Democratic nominee Hillary Clinton has spoken out about the gunpoint robbery involving Kim Kardashian. The former secretary of state applauded Kardashian's husband Kanye West for cancelling his New York concert midway after learning of the incident and said she was glad nobody was hurt.
Kardashian, 35, was reportedly awoken in the early hours of 3 October by two masked and armed robbers who stole jewellery from her Paris apartment worth an estimated $11m (£8.6m). Addressing the incident during an interview with Extra on 5 October, Clinton said: "I felt really bad for her."
The E! reality star's husband West was in the middle of performing at the Meadows Festival in New York when he was informed of the robbery. The Famous rapper immediately halted the show and apologised to the audience citing a "family emergency".
Commending West for his decision to stop the performance, Clinton said: "He was in the middle of the concert and he ran offstage, bless his heart. I'm just glad nobody was hurt."
West, 39, and the Keeping Up With The Kardashians star have publicly endorsed Clinton against rival Donald Trump in the US presidential election race. The married couple met Clinton in August 2015 and all three posed for a selfie together, which was posted on Kardashian's Instagram with the caption: "I got my selfie!!! I really loved hearing her speak & hearing her goals for our country! #HillaryForPresident."
Explaining her decision to endorse the Democratic candidate, Kardashian told Wonderland magazine in September: "I found that without a doubt, I stand with Hillary. I'm with her. I believe Hillary will best represent our country and is the most qualified for the job. This year, I'm not just voting for myself, but also for my children, and I took that into careful consideration when I made my decision."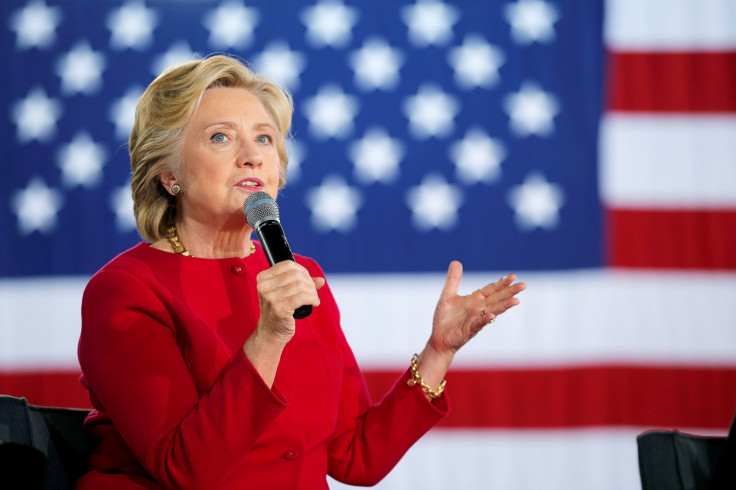 Details regarding the robbery are gradually emerging but Kardashian is yet to publicly confirm what took place on the night. Some are speculating that the robbery could have been faked by either Kardashian or a member of her team. Addressing this scenario, radio host Howard Stern reportedly said on Sirius XM: "If it is a farce, really she should go to jail for that."
Daytime talk show host Wendy Williams also spoke about the robbery on her series, telling the live studio audience: "I would hope she's not making any part of this story up just for dramatic effect. Because this family – and they're kind of soulless – you can't believe everything you hear."
Watch Wendy Williams discuss the Kim Kardashian robbery: