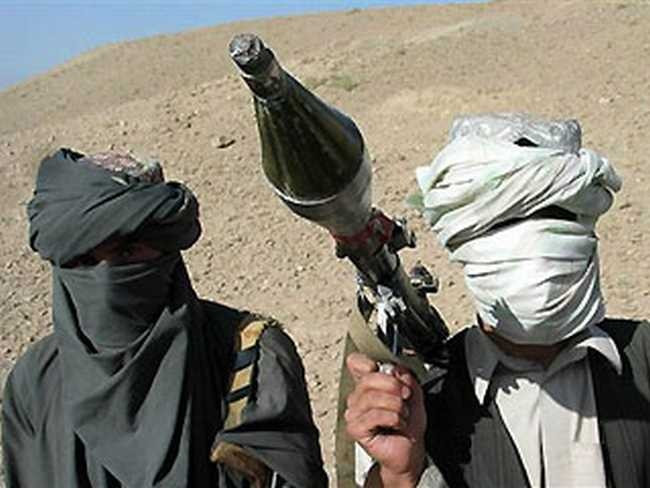 The Taliban on Wednesday said its spiritual leader, Mullah Omar, was alive -- accusing the Americans of hacking their phones after a text message sent to media from a spokesman's phone said the leader was dead.
In the message, Zabihullah Mujahid said: "Leadership council of IEA (Islamic emirate of Afghanistan) announces that Ameer-ul-Mumineen (Mullah Omar) has passed away. May mighty God bless him."
He later denied sending the message, speaking by telephone.
"We strongly reject this claim. We are not aware of such news. Americans have hacked our cellphones with advanced technology and sent the message to the media," said Mujahid.
A second spokesman, Qari Yosuf Ahmadi, also said phones had been hacked.
"That's a false message. The Westerners hacked into our cellphones and sent the message from our numbers to everyone. They want to deceive the Afghan people. It's wrong. He is not dead and is alive," said Ahmadi.
Omar the one-eyed spiritual leader of the Taliban movement in Kabul, Afghanistan from 1996-2001, famously managed to escape the American forces and go into hiding by fleeing using his motorbike.
Recently, violence against the Karzai government, U.S and Nato Troops has reached a record high, as in addition to attacks on civilians and government forces, Karzai's little brother and one of his advisors have been murdered by insurgents.
The Taliban's move came as Washington withdrew 650 of 33,000 American troops due to go home by the end of summer 2012 while this week NATO is transferring security control to Afghans in seven areas, part of a country-wide process due to complete in 2014.
The deputy chief of intelligence for the southern city of Kandahar, the birthplace of the Taliban and the leading spot for insurgent activity, said the National Directorate for Security (NDS) had no reports of Omar's death.
"We have received reports a message has been spread by the Taliban about Mullah Omar's death but our intelligence sources as well as the government have not received any official confirmation of his death," said Abdul Wahab Salih.
Omar has not appeared in public since 2001 and is said to be in hiding.
However, in May, shortly after US Special Forces killed Al-Qaeda leader Osama bin Laden in Pakistan, the NDS said he had disappeared from his suspected hideout in the southwestern Pakistani city of Quetta
A top US general said in May that Omar should be "worried" in the wake of the top-secret bin Laden raid.
Major General Richard Mills, who recently finished his tour commanding Marines in southern Afghanistan, said the assault on bin Laden's compound in Pakistan demonstrated "that we don't leave our missions."
"If I was Mullah Omar I would certainly be worried. It shows the Americans are focused," the general said.
However, this week, a member of the Afghan parliament, Mullah Abdul Basir confirmed the presence of Mullah Omar in Afghanistan and affirmed that the Chief of Taliban movement never went to Pakistan after US invasion in Afghanistan.
He was talking to a Pushto news channel on Monday and said that the rumours of Mullah Omar's presence in Pakistan were untrue, before adding that the Afghan government was holding talks with the renegade. "I am eyewitness of the meeting between Mullah Omar and woman parliamentarian Huma Sultani in the suburbs of Kabul few days back as I was along with her during that meeting.
"We are negotiating with him on the willingness of Afghan government and not for USA and any other country. As a matter of fact Afghan government is engaged in talks indirectly with him", Basir added.