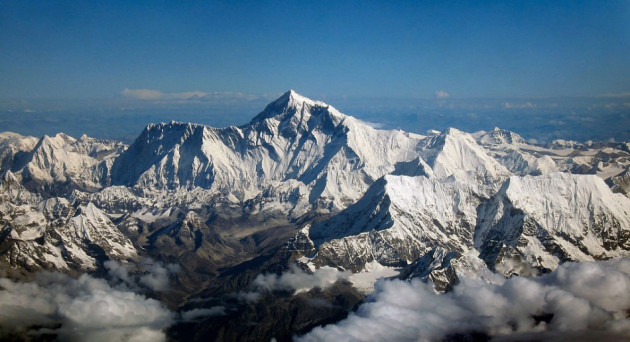 Marc Kopp is a Frenchman who suffers from Multiple Sclerosis and on the 27th of October 2013, he became the first ever disabled person to have skydived over Mount Everest.
After successfully completing his landing, Kopp was taken to a Kathmandu hospital as a precautionary measure. The doctors checked him for any injuries that might have sustained during the jump.
"I feel very happy. I am exhausted but very happy," Marc Kopp said from a hospital bed in Kathmandu according to a report by Agence France-Presse.
This 55-year-old resident of northeast Paris was diagnosed in 2001 with primary progressive multiple sclerosis, a form of the disease with almost no possibility of diminution.
Multiple Sclerosis is a degenerative disease of the nervous system that causes disruption in the brain's ability to communicate with the body. In its worst case scenario, patients can lose the ability to speak or walk.
"I thought I was prepared to hear anything, it had taken so long, one year to diagnose the cause. But when I heard the news, it hit me hard," he said, in a report carried out by The Japan Times.
In order to reach the airstrip for the jump, Kopp (who normally uses a wheelchair) had to trek through the Himalayas which involved spending a major part of the day riding a horse. This was quite hard on his spine.
"There were many times in the last few days when I thought I wouldn't be able to realise my dream," he said.
The tandem dive with his friend, champion skydiver Mario Gervasi, saw Kopp jump out of a helicopter at 32,800 feet (10,000 meters) above the mountain. Kopp expressed that the training involved for the jump was "very painful" and left his whole body hurting.
"I hope my action will inspire others living with this illness. I hope many more will follow in my footsteps," Kopp said.
Kopp said that it took him less than a minute to say yes when this opportunity presented itself. To accomplish this feat, Kopp raised €26,000 ($35,885) from friends and well-wishers.
He currently volunteers and runs a support group for fellow patients.