Archaeologists in Egypt have announced the discovery of a mummy in a previously unexplored tomb in Luxor.
Two tombs, which are located just across the Nile from the ancient city of Luxor, were found by German archaeologist Frederica Kampp twenty years ago, but have been explored for the first time.
Dating back to the ancient Egyptian dynasties of the New Kingdom, which lasted from 1,550-1,070 BC the two tombs were found in the Dra Abu el Naga necropolis, near to the Temple of Hatshepsut and the Valley of the Kings, where many pharaohs were buried.
Archaeologists have been unable to identify the mummified body, but evidence in the tomb suggests two possibilities. The mummy was wrapped in linen which suggests it could be the remains of "a top official or a powerful person" thought to be Djehuty Mes, whose name was engraved on one of the walls.
However, it's thought it could also be the scribe Maati, after 50 funerary cones bearing his name and his wife Mehi's name were also found in the tomb's rectangular chamber.
Along with the mummy, which dates back 3,500 years ago, were a range of figurines, wooden masks and wall paintings, according to BBC News.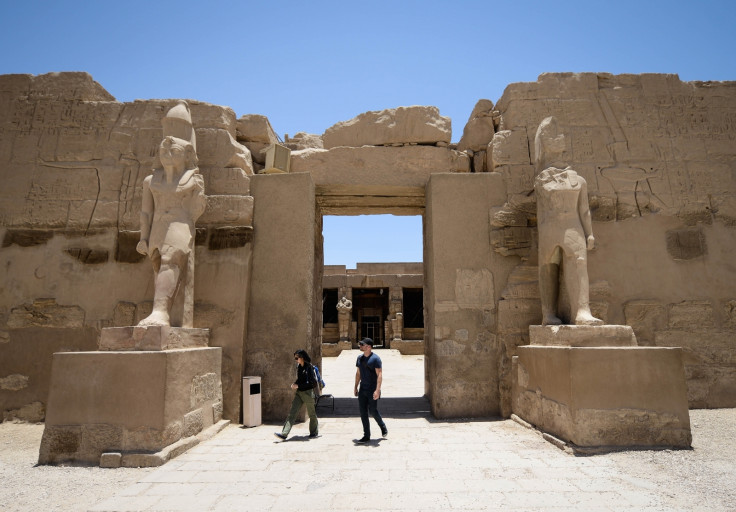 Antiquities Minister Khaled al Enany said the discovery in Luxor, one of Egypt's key tourist destinations, was highly significant.
"It's truly an exceptional day," he told Sky News. "The 18th dynasty private tombs were already known. But it's the first time to enter inside the two tombs."
The announcement of the discovery comes just days after reports that archaeologists have discovered fragments from at least 27 statues of Egyptian goddess Sekhmet, hidden in an ancient religious site. The items were unearthed by an Egyptian-European team led by archaeologist Hourig Sourouzian at the Kom El-Hettan area on Luxor's west bank.