BSkyB shares dipped Tuesday as the broadcaster's recently resigned chairman and incumbent non-executive director James Murdoch was grilled by the Leveson inquiry into media ethics in the United Kingdom.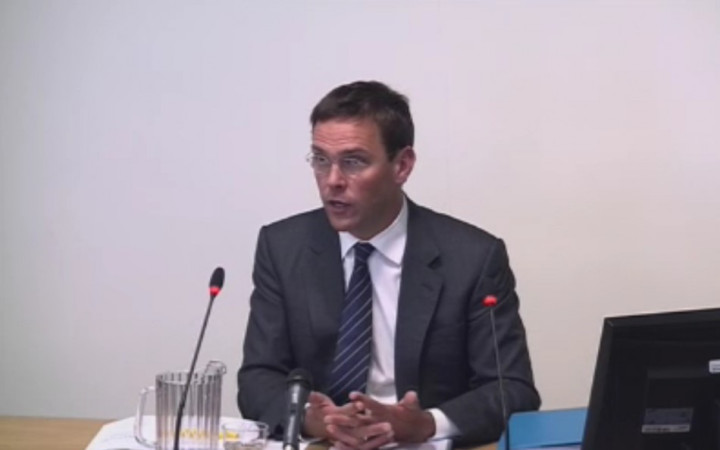 BSkyB stock peaked at 687.00 on the London Stock Exchange up from an open of 683.50. But as Murdoch began to speak at the Leveson inquiry the stock plunged to 664.50, erasing the session's gains and further extending the stock's 2012 decline.
Bank of America Merryl Lynch also cut its rating on BSkyB stock to "underperform" and dropped its price target to 640 pence and pulled down its long-term earnings forecasts by 20 percent.
The Leveson probe follows allegations of phone hacking and police bribery by journalists emerged from Rupert Murdoch's British newspaper arm, News International, at which James was until recently chairman.
News Corporation, owned by Murdoch's father Rupert, the parent company to News International, wanted to fully take over BSkyB in which it is already a majority shareholder, owning 39 percent.
In 2010 the decision to approve the takeover rested with then-Business Secretary Vince Cable, but the power was transferred to Culture, Media and Sport Secretary Jeremy Hunt after Cable was secretly recorded saying he was "at war" with the Murdochs and was subsequently considered unsuitable to make a ruling.
Murdoch revealed to the inquiry that Hunt's office had given secret briefings to News Corp on the progress of News Corp's bid for BSkyB, as well as Hunt telling the company that "he shared our objectives".
Hunt also shared with News Corp private email communications he had with the head of broadcasting regulator Ofcom, who are probing if the Murdochs are "fit and proper" owners of media outlets in Britain.
It was also revealed to Leveson the number of times Murdoch met with the prime minister, David Cameron, and the chancellor, George Osborne, where the bid may have been discussed.
The Murdochs are anxiously awaiting the imminent publication of an MPs report into the phone hacking scandal miring News International, which led to the closure of one of its titles, News of the World.
More embarrassing allegations and revelations are expected from the report, to be published by the culture, media, and sport select committee, that will further cast a shadow over the Murdoch-owned media businesses in the UK.