Hundreds of pieces of iconic rock'n'roll artefacts from the biggest musical icons of our time are going under the hammer. Julien's Auctions, the world record-breaking auction house, has announced its highly anticipated Music Icons auction, taking place at the Hard Rock Cafe New York on 21 May 2016. Prior the auction there will be a public exhibition, running from 16-20 May.
Highlights include Kurt Cobain's Univox electric guitar – played, and later destroyed, by the Nirvana frontman, David Bowie's 1987 Glass Spider tour costume, Jimi Hendrix's guitar strap and a handmade embroidered dress worn by Janis Joplin during the 1968 Newport Folk Festival.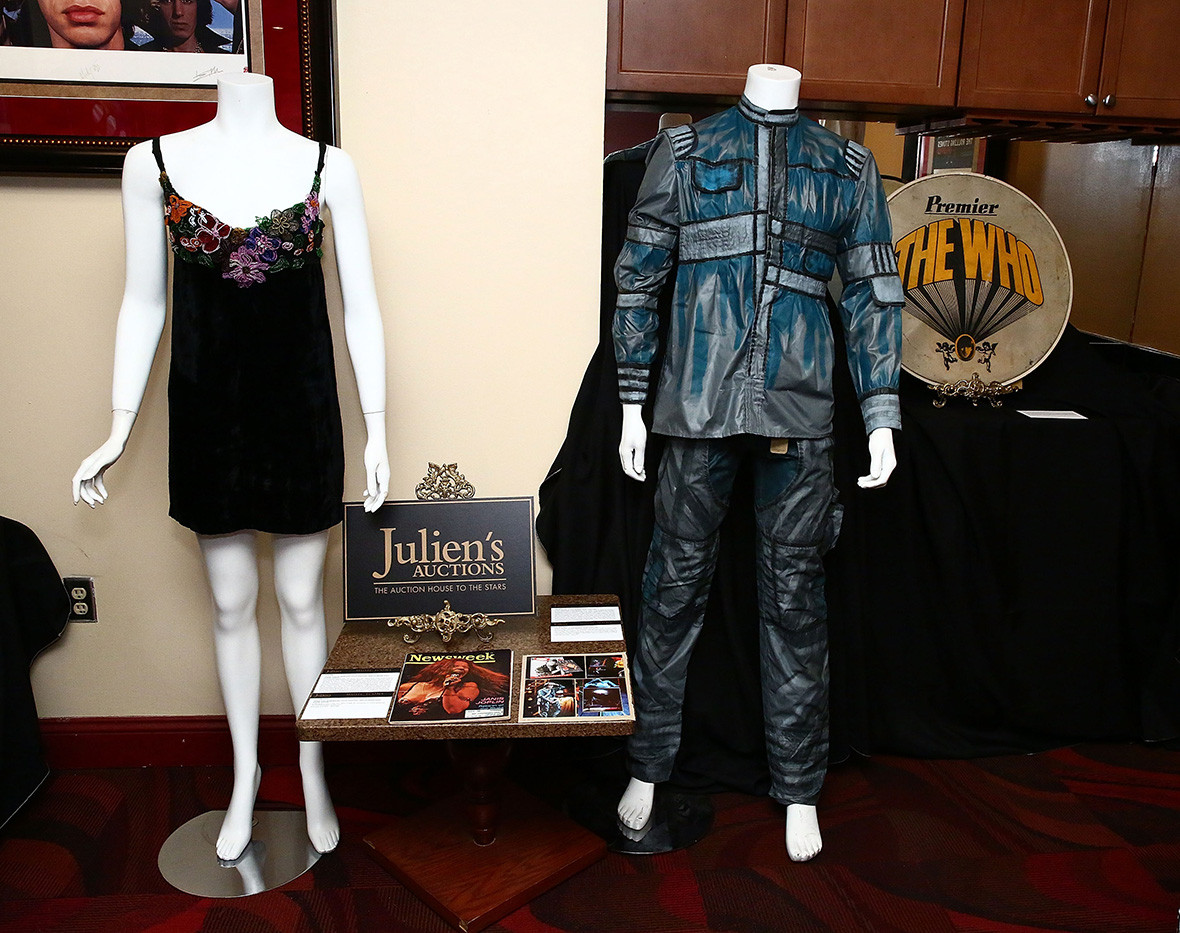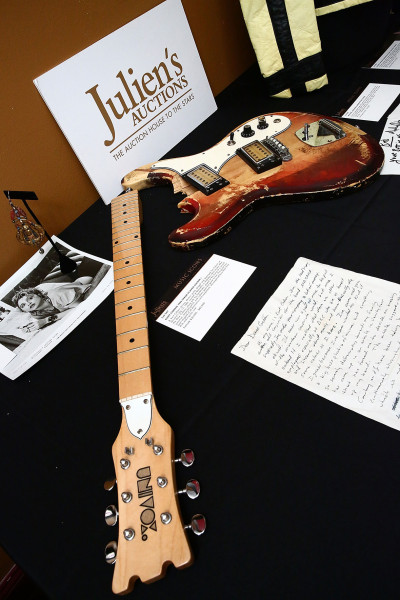 Other remarkable items include a handwritten letter from Kurt Cobain to David Geffen regarding the possibility of ending Nirvana due to the article written by Vanity Fair magazine, accusing both Cobain and wife Courtney Love of using drugs while the latter was pregnant with their daughter. The handwritten two-page letter reads in part: "I'm so extremely pissed off about this piece of trash journalism that I'll lay anything on the line for the love of my wife and daughter."
Other handwritten pieces are also up for auction, including Jimi Hendrix's lyrics for songs Room full of Mirrors and Shame Shame Shame and Michael Jackson's Bad.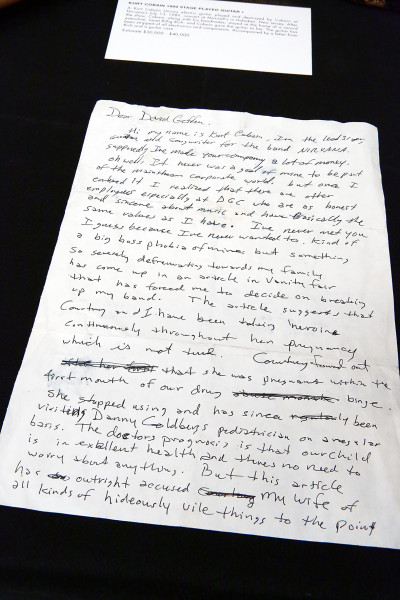 The auction is also to include more than 85 items from the life and career of Elvis Presley, including a custom guitar made for him by his father.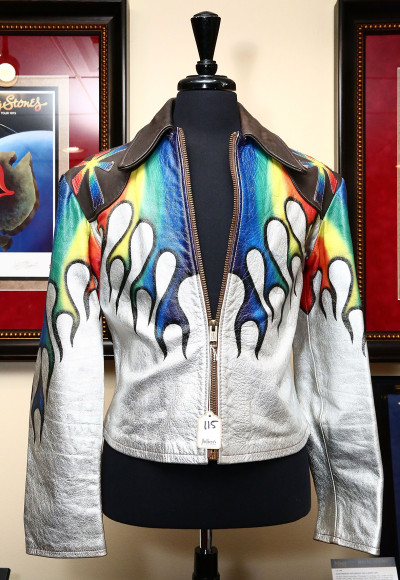 The Music Icons event has become one of the most highly anticipated auctions offered by Julien's Auctions, bringing together bidders, collectors and fans from all over the world while making musical history.