Thousands of people from Afghanistan's Hazara minority marched through Kabul and surrounding areas, demonstrating against the planned route of a multi-million dollar power transmission line, demanding that it is changed to pass through two provinces with large Hazara populations. The idea has been rejected by Ashraf Ghani's government, who said that it would cost millions and such route alterations would delay the project by years.
Only around 30% of Afghanistan is connected to electricity, and modernising the insufficient power supply has become one of the country's top priorities. The new transmission line will provide secure power to 10 provinces, part of the wider Turkmenistan-Uzbekistan-Tajikistan-Afghanistan-Pakistan (TUTAP) project backed by the Asian Development Bank to link the five countries.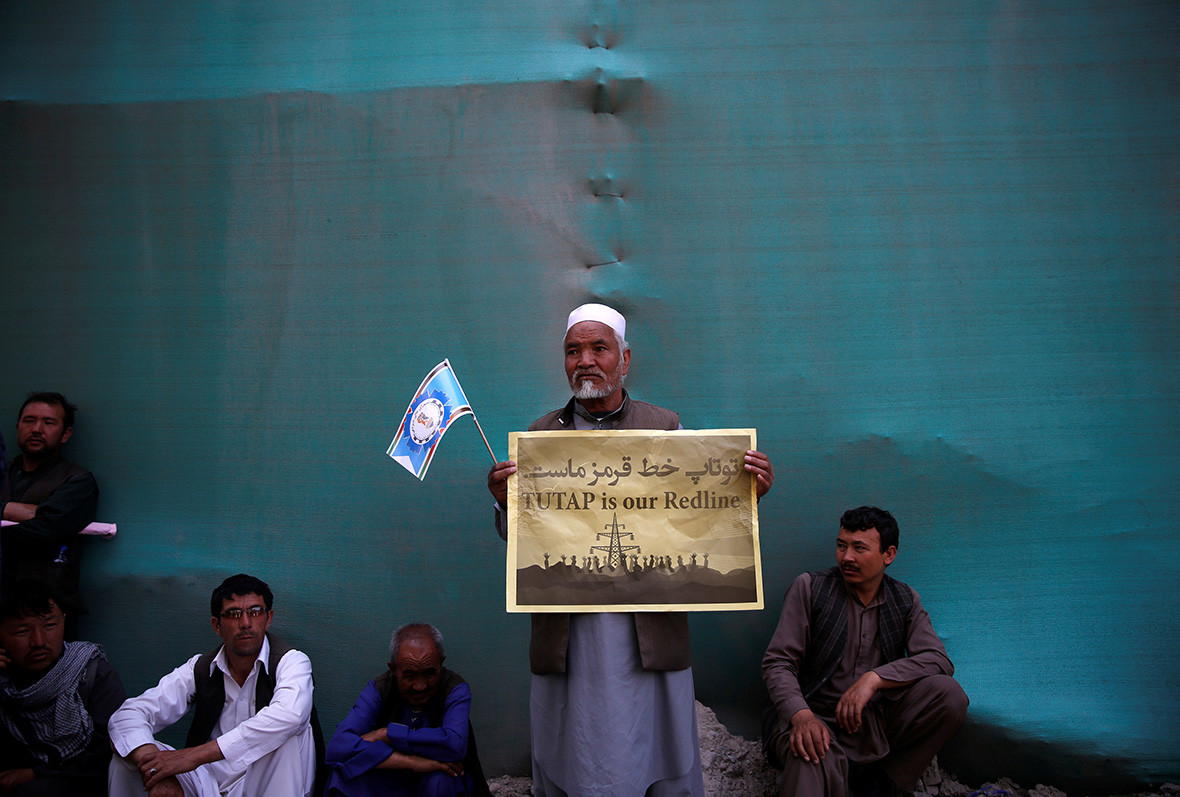 Shouting slogans and holding placards, people blocked the streets leading towards Kabul's government and diplomatic areas. Security forces had to block key intersections with stacked-up shipping containers, which people later used as platforms to voice their anger, while crowds marched towards the presidential palace.
"If today's demonstration doesn't not work and the government does not accept our demands, we will continue until we reach the presidential palace. If the palace doesn't accept our demands we will continue protesting for days and years, we will not give up," protester Mohammad Jafar Qasimi told Reuters.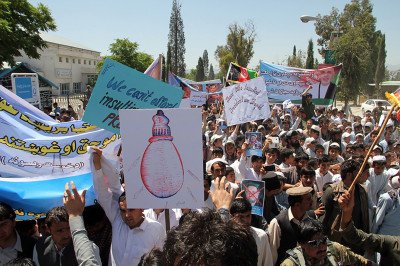 The rally underscores the political tensions facing Afghanistan's government, as it fights the Taliban-led insurgency and attempts to get an economy shattered by decades of war back on its feet.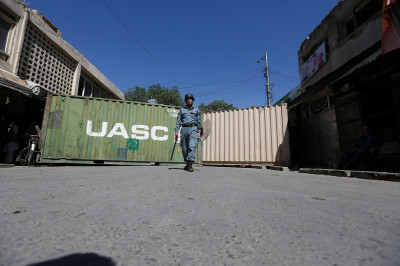 The current planned route, which officials say will be implemented by 2018, would pass from a converter station in the northern town of Pul-e-Khumri through Salang to Kabul. However, demonstrators want one that would see a longer route, going from Pul-e-Khumri through the provinces of Bamyan and Wardak to the west of Kabul, areas which are heavily populated by the Hazara minority.