Justin Bieber and Major Lazer at number one
It is bad news for Drake as Justin Bieber has splashed Cold Water on his UK chart reign. Bieber, 22, has claimed the number one spot with his new single featuring Major Lazer and MO, putting a sharp end to Drizzy's 15-week spell at the top with One Dance.
According to the Official Charts Company, Cold Water sold 102,000 copies in its first week of release, which included 5.56 million streams. Drake shouldn't worry too much as the Canadian rapper is still riding high atop the US Billboard 200 chart, with his fourth album Views claiming its 12th week at number one.
Kanye West shares Glastonbury disappointment
West, 39, is not usually one to admit defeat but the rapper admits his Pyramid Stage performance did not go as planned. The Famous rapper headlined the Somerset festival in June 2015 but the performance was riddled with blunders including technical difficulties, forgotten song lyrics and a stage invasion from comedian Lee Nelson.
Reflecting on the performance, West told BBC Radio 1 DJ Annie Mac: "It was incredible. I started off the show and I completely messed up the music. And me, as you can imagine by this phone call, I'm a bit of a perfectionist. I don't usually get nervous, I prepare, I get fully prepared. When that music messed up in the beginning, it tapped into my nerves and when you're nervous or vulnerable, something special and something different can happen."
The rest of West's interview will air on Mac's Radio 1 show between 7-9pm on 1 August.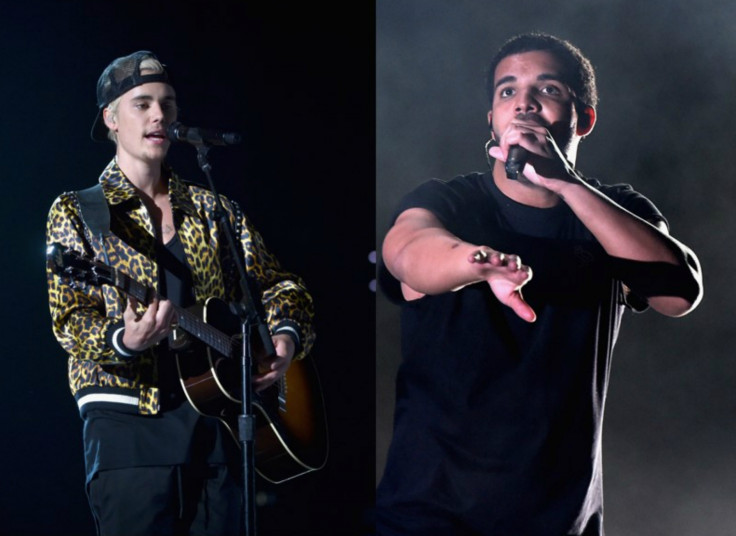 DJ Khaled drops a Major Key
If you need to update your playlist then clear some space in your music library as you'll need to download DJ Khaled's new album Major Key. The hip-hop producer released his ninth LP on 29 July and virtually every song has the potential to be a hit. Standout tracks include Nas Album Done featuring Nas, Holy Key with Kendrick Lamar, Big Sean and Betty Wright, and Do You Mind with Nicki Minaj, Chris Brown, August Alsina, Future, Jeremih and Rick Ross.