Beenie Man is understood to have become the first big name to be struck down with the Zika virus. The dancehall artist had been due to perform at Drake's OVO Fest 2016 in Toronto, Canada, but was refused entry into the country after being diagnosed with the illness.
The Jamaican rapper was scheduled to perform at the annual music festival on 30 July but announced via Instagram that his performance was cancelled due to his visa being denied. Alongside a photo of himself lying on a bed and being treated by nurses, Beenie Man told his 225,000 followers: "Jah know...dah week ya deal wid me a way!!"
The 42-year-old continued: "No visa fi mi Canada show [I apologise again to my fans in case you haven't seen the press release] Zika Virus hol' mi. The same Zika mosquito gi mi dengue. Blood test, injections, pills. Wi a hol firm still. Selassie a guide I n I right through so once mi have life me a give thanks.#Unstoppable."
Ticketmaster also announced Beenie Man's cancellation but attributed his no-show to "immigration issues", making no mention of the rapper testing positive for Zika. The ticketing website said in a statement: "Due to immigration issues Beenie Man will no longer be able to perform as part of OVO Fest 2016 on Saturday July 30th at TD Echo Beach in Toronto. In his place we have booked a slew of surprise special guests and of course Machel Montano will still headline as planned, with special guests of his own."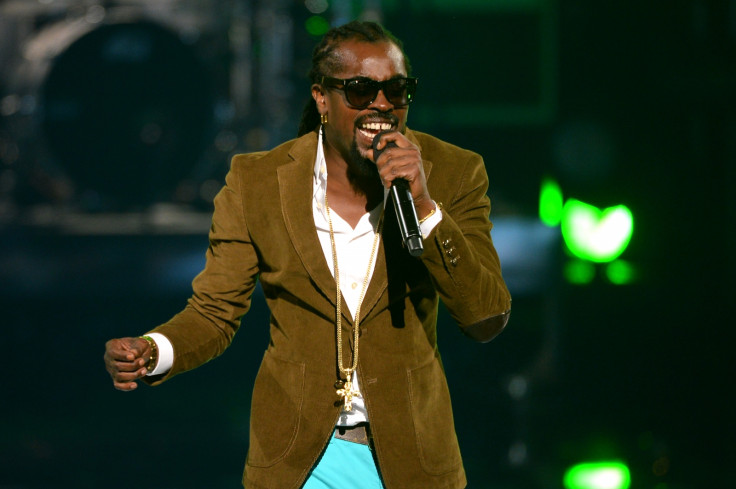 The news of Beenie Man's illness came just hours after the first suspected cases of the virus hitting Florida were reported. Tom Skinner, spokesman for the US Centers of Disease Control, told Reuters: "These cases fit similar transmission patterns for mosquito-borne diseases that we've seen in South Florida in years past."
According to the World Health Organisation, the Zika virus is transmitted through mosquito bites and symptoms include skin rash, muscle and joint pain and mild fever.
Beenie Man, real name Anthony Moses Davis, is one of the most success dancehall artists in history, with collaborations including Janet Jackson, Lil Kim and Wyclef Jean. The rapper is best known for the singles Who Am I (Sim Simma), Girls Dem Sugar and King Of The Dancehall, and has released 20 studio albums.
OVO Fest is hosted every August by Canadian rapper Drake in his hometown of Toronto. The 2016 line-up, taking place between 29 July and 1 August, features performance from Drake himself, Future, Wiz Khalifa and Snoop Dogg, while Rihanna made a surprise appearance on 30 July.