In this week's Music Minute: One Direction support Louis Tomlinson, The 1975 head to London's O2 Arena and Matt Terry releases his X Factor winner's single.
One Direction reunite
The boys of One Direction reunited this weekend – but unfortunately it was not a happy occasion. Harry Styles, Niall Horan and Liam Payne were reportedly backstage at the X Factor finals on 10 December to support their fellow bandmate Louis Tomlinson, whose mother, Johannah Deakin, recently passed away.
Fulfilling his mother's dying wishes, Tomlinson went ahead and performed his debut solo single Just Hold On alongside Steve Aoki. Tomlinson's 1D bandmates are said to have flown in from around the world to support the singer.
A source told The Sun: "Harry, Niall and Liam all wanted to be there to support Louis tonight for what was undoubtedly one of the most difficult moments of his life. It was an incredible and special thing for them to get back together as a four and be like brothers again. Niall flew in overnight from New York so he could be there and Liam came from Los Angeles. It was that important they were together."
The 1975 headline O2 Arena
Pop-rock behemoths The 1975 will headline two nights at London's O2 Arena. Performing to tens of thousands of fans, Matt Healy and pals will grace the prestigious stage on 15 and 16 December, delivering tracks from their critically-acclaimed, chart-topping second album I Like It When You Sleep, For You Are So Beautiful Yet So Unaware Of It.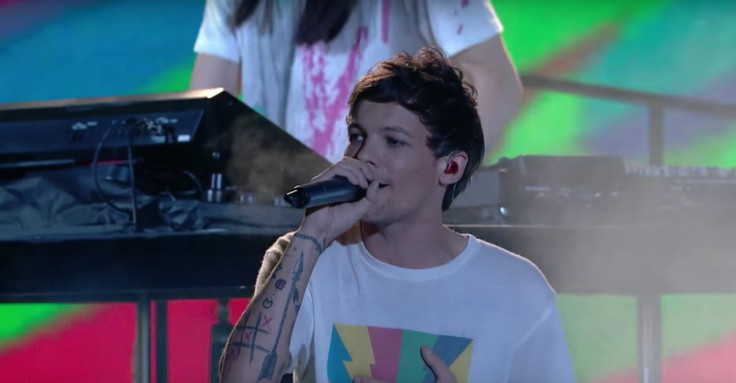 With the success of their album and five sold-out nights at Brixton in March, it has been one heck of a year for The 1975. Tickets are still available through Ticketmaster's secondary ticket marketplace Get Me In.
X Factor winner's single
If you need to update your playlist then check out this year's X Factor winner's single from Matt Terry. When Christmas Comes Around was co-written by Ed Sheeran and Amy Wadge but will that be enough to earn Terry the Christmas number one? Clearly, Simon Cowell is confident The X Factor can reclaim its festive glory.