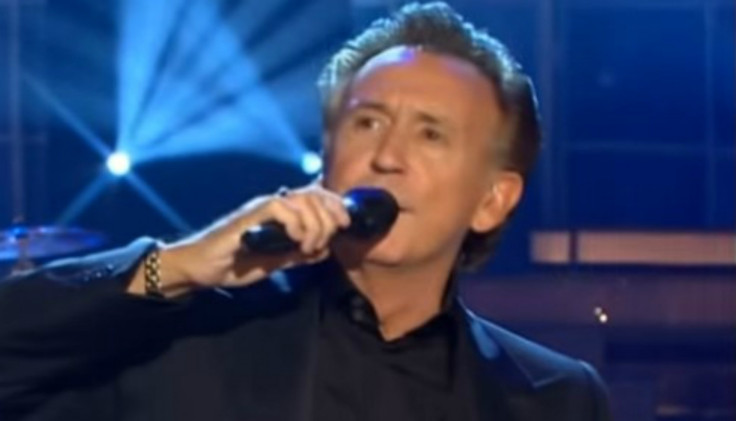 Amarillo singer Tony Christie has recalled the terrifying moment his tour bush was ambushed near a migrant camp in France. The British singer was travelling back from a concert in Germany on 10 December when a group of hooded migrants accosted Christie's party and even issued a death threat to his tour manager.
Christie, 73, was joined on the tour bus by his wife Sue, 68, tour manager Paul Smith and other members of his entourage after performing a concert in Bonn, Germany. The driver, Gareth Owen, had stopped to fill-up at a petrol station in Dunkirk when he was surrounded by five migrants.
Sharing his horror, Christie told the Mail Online: "I couldn't believe it. They could have got into the coach, what the hell would they have done? It's the second time it's happened to the coach driver. The first time he was stabbed by a spike. These poor drivers take a hell of a risk. I feel really sorry for these people, I know they're desperate but we shouldn't be scared to travel."
The singer continued: "[The driver] shouted, 'There's cameras everywhere filming you', and they ran off. But then our tour manager found a man hiding with the stage equipment in the trailer." According to Christie, the migrant allegedly told Smith: "I'll f*****g kill you," while brandishing a crowbar.
One guitarist is said to have fallen during the altercation and broke his wrist. At the time of the ambush, the group were in the midst of a party to celebrate Sue's 68th birthday and the end of Christie's European tour. The incident took place near the Grande-Synthe migrant camp.
Explaining the impact it has had on him, Christie said: "It was a very sour end to the tour. We had been celebrating because it had been a great tour but it put a real dampener on it. Everyone went silent. I think I will fly from now on, I don't think I'll go on the road again."
Christie enjoyed success in the 1970s but re-emerged in 2005 with the re-release of his 1971 single Is This The Way To Amarillo, reaching number one on the UK charts with proceeds going towards Comic Relief.
Listen to Tony Christie's Amarillo: