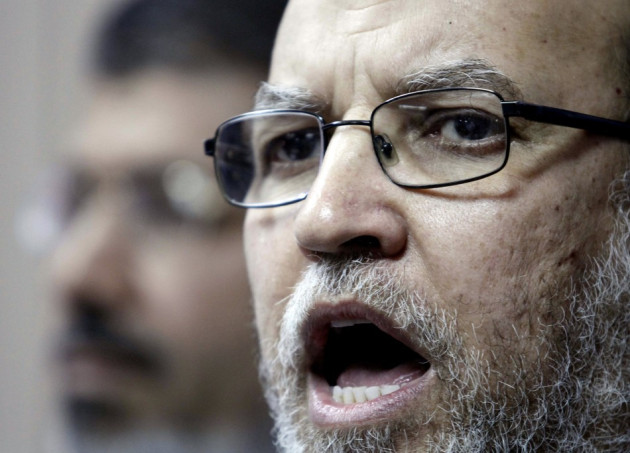 A high official for leading Islamist movement the Muslim Brotherhood has threatened to change the terms of Egypt's 1979 peace treaty with Israel if the US withdraws aid to the country.
Essam El-Erian told the London-based newspaper Al-Hayat that aid delivery from Washington is guaranteed by the Camp David Accords. Stopping it could force the Brotherhood to consider changing the terms of the treaty with Israel. "What was acceptable before the revolution is no longer," he said.
The Jerusalem Post reports that 71 percent of Egyptians oppose US economic aid to the country, according to a Gallup Poll. Congress has already approved $1.3 billion in military aid and $250 million in civilian aid for the current fiscal year.
But the assistance is conditioned upon Egypt fulfilling its obligations under the peace treaty with Israel.
The treaty is highly unpopular in Egypt and many see the conditions on US aid as a violation of the country's sovereignty.
Meanwhile, Egypt's Muslim Brotherhood has labelled as "disruptive" the civil disobedience campaign that has been launched by a number of revolutionary youth movements, political parties and trade unions.
Last week the movement demanded that the military rulers cede control of the government. It called for the military to allow a transition from the current prime minister and cabinet to a new coalition government formed by the Islamist-dominated Parliament.