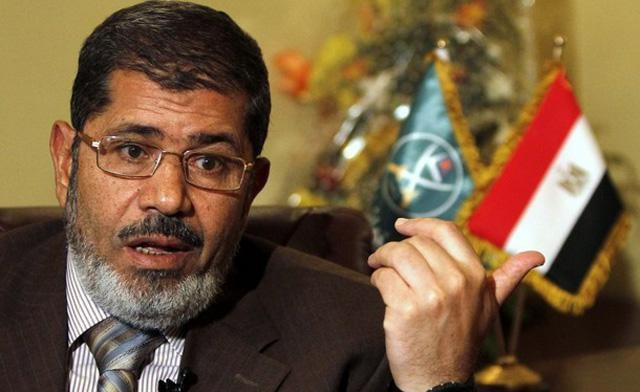 Egypt's Islamist movement the Muslim Brotherhood has urged foreign intervention in Syria after the Houla massacre, in which 108 people were killed by government forces.
"The Muslim Brotherhood calls on Arab, Islamic and international governments and the people of the free world to intervene to stop these massacres, especially after the failure of international forces and international monitoring to stop them," Dr Mahmoud Ghozlan, the group's official spokesman, said in a statement.
Unofficial results from last week's presidential elections put the movement's Freedom and Justice Party candidate Mohammed Morsi in the lead. The party also dominated parliamentary elections last year.
Ghozlan called on Syrians to put aside their differences and unite to "bring down the regime, make the revolution succeed and free the heroic Syrian people".
UN special envoy Kofi Annan has arrived in Damascus for talks with President Bashar al-Assad.
Annan hopes to retrieve his failed peace plan, as Syria faces mounting international criticism for its role in the latest carnage in the town of Houla.
Opposition groups have claimed the Syrian army has also bombed the city of Hama, killing at least 41 people. Hama was bombarded in 1982 by Assad's father and predecessor Hafez, who exterminated between 10,000 and 25,000 people in an attempt to suppress an uprising by the Muslim Brotherhood.
Russian foreign minister Sergei Lavrov blamed both sides in the Syrian conflict for the massacre in Houla. "We are dealing with a situation in which both sides evidently had a hand in the deaths of innocent people," he said at a joint press conference held with visiting British foreign secretary William Hague.
Hague agreed that Annan's peace plan is "at the moment the only hope" for Syria.
He said the Houla massacre demonstrated "the oppression and brutality of the regime".

China, another supporter of Assad's regime, has condemned the "cruel killings" of civilians while continuing to back the UN plan to end violence in the country.
"China feels deeply shocked by the large number of civilian casualties in Houla and condemns in the strongest terms the cruel killings of ordinary citizens, especially women and children," Chinese foreign minister spokesman Liu Weimin said. "This incident again demonstrates that an immediate cessation of violence in Syria can brook no delay. We call on all sides concerned in Syria to implement the relevant UN Security Council resolutions and Annan's six-point proposal immediately, comprehensively and thoroughly."
The Chinese spokesman made no direct criticism of Assad.
Beijing and Moscow previously vetoed two security council resolutions calling for tougher action against Damascus, placing their hopes on former UN secretary general Annan brokering a diplomatic solution.