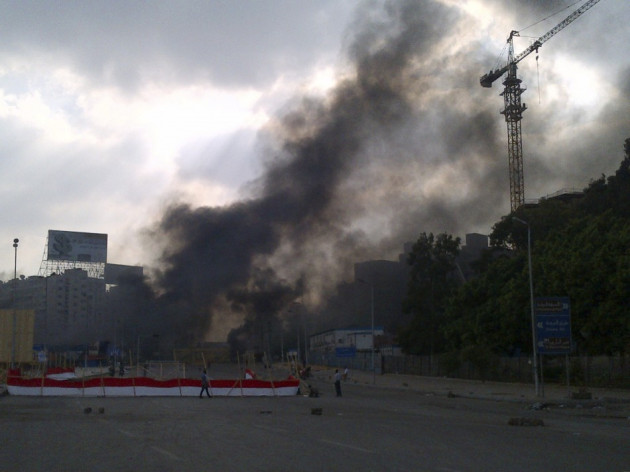 Egypt's Muslim Brotherhood claims at least 30 of its supporters have been killed by government security forces as they protested against the removal of President Mohammed Morsi.
Government troops, backed by armoured cars and bulldozers, calshed with Morsi supporters when it began clearing out the Rabaa al-Adawiaya protest camp in the early hours of the morning.
Two members of the government security forces were also shot dead while trying to disperse the protesters, according to reports.
Brotherhood spokesman Gehad El-Haddad tweeted: "30 deaths in Rabaa thus far and counting." However this claim has been refuted by Egypt's interior ministry, which insists there have been no deaths.
Sources at the scene suggest troops used tear gas and live ammunition to disperse angry protesters as they moved in, with police helicopters hovering overhead to back up the ground forces. One journalist, working for the Associated Press, claimed he could hear the screams of women as the violence erupted.
One eye-witness, Ahshur Abid, said he saw at least 15 bodies lying beside a field hospital in the opening minutes of the crackdown, while another, Murad Ahmed, told Reuters: "It is nasty inside, they are destroying our tents. We can't breath inside and many people are in hospital."
In addition to the violence at Rabaa, reports suggest troops have moved into the Nadha protest camp on the other side of Cairo. Smoke could be seen billowing above the camp as the protesters moved in.
At least 250 people have died in clashes in Egypt since Morsi's removal by the miiltary after days of mass protests by millions of Egyptians calling for his removal.
Supporters of the Islamist president want him reinstated.