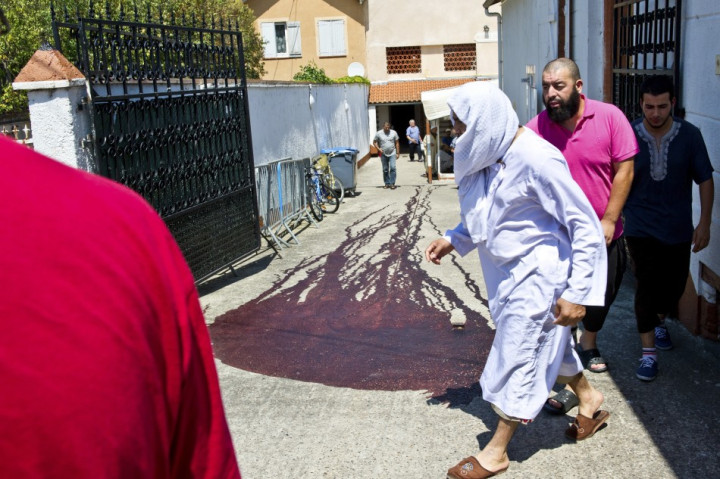 French Muslim and Jewish groups have vowed to stand together against a "worrying climate of hate" after pigs' heads were dumped at a mosque in a city where self-styled al-Qaeda gunman Mohammed Merrah started his murderous gun rampage against Jews and soldiers in March.
Muslim worshippers found two heads hanging on the Es Salam Mosque gate ahead of morning prayers in the city of Montauban, 46km (30 miles) north of Toulouse. Large amounts of pig blood had been spilled on the ground outside.
The act was particularly offensive as it took place during the Muslim holy month of Ramadan. Pigs are considered unclean by Muslims.
Montauban, in the southern Tarn-et-Garonne region, last hit the headlines when al-Qaeda gunman Mohammed Merah killed two paratroopers there before travelling on to Toulouse where he shot dead three Jewish schoolchildren, a rabbi and another soldier.
The pigs' head incident has prompted speculation that it was in retaliation of Merrah's killings.
Racist and xenophobic provocation
"It is contemptible," mosque president Hajii Mohamed told AFP. "To attack a religion like this, I don't know what is happening."
The French Council of the Muslim Faith denounced the defilement as "a racist and xenophobic provocation" and called on police to bring the culprits to justice.
France's Union of Jewish Students was also horrified. It described the mosque incident as evidence of a "worrying climate of hatred". The Representative Council of Jewish Institutions of France said it was "outraged by the hateful desecration of the mosque".
In a letter to the president of the mosque, interior minister Manuel Valls said authorities were determined to bring to justice those responsible for the "revolting act".
"[It] strikes a blow to the dignity of the Muslims of France," he said.
Abdallah Zekri, the chairman of France's Islamophobia Observatory, said there had been a rise in anti-Muslim actions in recent months, adding.
"For this to occur during the holy month of Ramadan is unspeakable," he said. "It is racist provocation."
The mosque attack happened within days of a local authority near Paris fending off a backlash after it fired four sports instructors for observing the Ramadan fast while in charge of children at a summer camp.