Oral-B has unveiled a smart toothbrush at the MWC 2016 in Barcelona that is poised to offer optimum cleaning experience of the tooth. Dubbed Genius, Oral-B's electric toothbrush features Position Detection technology that uses motion sensor and the smartphone's camera for video recognition to track the areas being brushed. The company unveiled the first Bluetooth connected electric toothbrush in 2014.
The toothbrush will be available in select markets starting in July and an Android and iOS version of Oral-B app 4.1 will be available in Google Play Store and iTunes around the same time.
According to Oral-B's research, up to 80% people spent insufficient time brushing at least one zone in their mouth and 60% of them either did not brush their back molars at all or spent less time brushing them. But the Position Detection technology in Genius senses and recognises areas of the mouth that users are cleaning through sensors built into the brush.
"Patients are not brushing their teeth correctly, even though they think they are; they brush too hard, do not brush long enough, and miss zones of the mouth. This new brushing system helps us coach patients to brush properly, and improve these three main areas of patient brushing behaviors that affect their oral health," said Dr Jose Nart, DDS, of Nart Clinica Dental, Barcelona.
"The Oral-B Genius and App take digital guidance to the next level by bringing awareness to what's actually happening each time users brush and giving them real-time guidance to improve every brushing session. Now our patients can continue what's started in the dental office at home – a professionally guided brushing routine."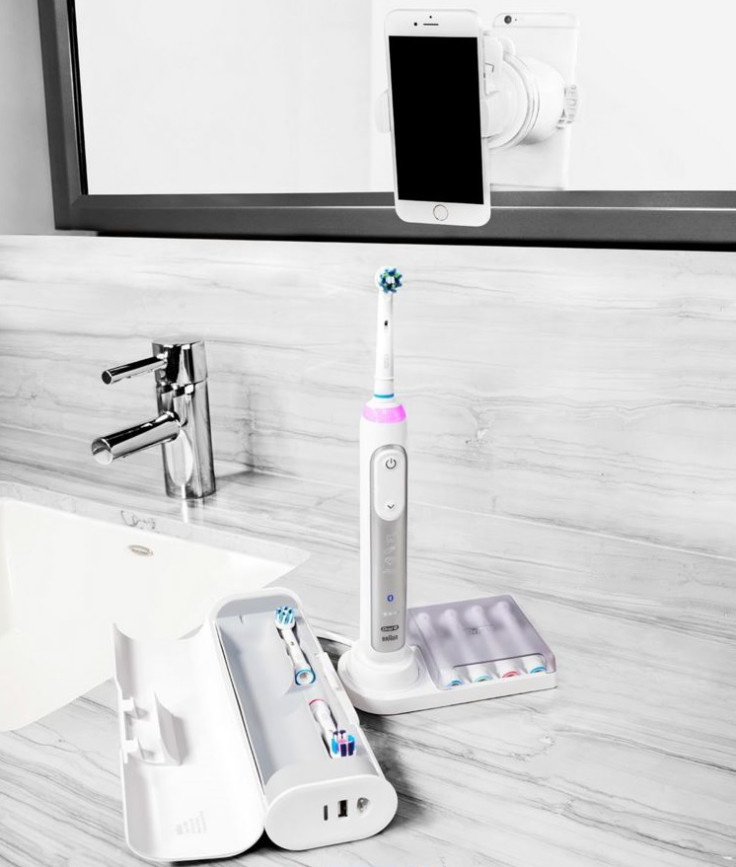 The Position Detection technology paired with Oral-B app 4.1 in the toothbrush tracks brush positions and shows users how to brush all zones in the mouth evenly. Users can receive feedback on brushing of each zone of the mouth through the Oral-B app 4.1, which also offers guidance on pressure applied while brushing and brushing duration.
The Oscillating-Rotating-Pulsating technology in the brush cleans tooth by tooth, while covering areas difficult to reach. Other key features of the electric toothbrush are triple pressure sensor technology, which protects gums from overaggressive brushing by indicating when too much pressure is applied and then automatically slows down the brush head speed.
The toothbrush comes with a bunch of accessories such as a stylish smart travel case that charges the brush and a smartphone. Its practical smartphone holder supports placement of phones to ensure optimal use of Position Detection technology while brushing. Other companions are the lithium-ion battery that is expected to offer two weeks of brushing between charges and smartring, a multicolour 360 degree lighting system featuring 12 different coloured lights allowing users to customise their brushes using the Oral-B app.