The LG G5 has been turning heads at MWC 2016, offering a novel approach to handset design that enables users to give additional functionality to the device thanks to a modular battery compartment. While this is by far and away the biggest change to last year's LG G4, it is by no means the only difference between the two handsets. Here's how LG's latest flagship squares up to last year's model.
LG G5 vs LG G4: Design
LG has gone for a modular approach with the LG G5, offering a removable tray at the bottom of the device into which different modules can be slotted. Among these is the Cam Plus, which offers physical controls for the G5's camera that make it easier to control with one hand. There's also an amplifier module created by Bang and Olufsen that can be used to enhance audio quality.
From a purely aesthetic point of view, the LG G5 is a much more premium-looking device than the LG G4, which seemed a bit on the flimsy side. While the LG G5 is slimmer than the G4, it's taller and slightly heavier than its predecessor, coming in at 159g compared to the G4's 155g. Also new for the G5 is a rear-mounted fingerprint scanner, which doubles as the phone's power and screen lock button.
LG G5 vs LG G4: Display
LG has scaled back to a 5.3in IPS display this year, compared to the 5.5in IPS display found in the LG G4. The resolution stays the same at 1440 x 2560 Quad HD, but because this is being squeezed into a smaller surface area the LG G5 enjoys a higher pixel density at 554ppi, compared to the 538ppi display of the LG G4. Theoretically this means LG's latest flagship should benefit from a sharper image than its predecessor. However, the big difference in the LG G5 is the new, always-on display that keeps key time, date and notification info on-screen at all times.
LG G5 vs LG G4: Power and memory
Like many of 2016's Android flagships, the LG G5 is powered by Qualcomm's latest Snapdragon 820 chipset and 4GB RAM. Last year's LG G4 came with the Snapdragon 808 packing 3GB RAM, which was outdated even then when compared to rival devices. This time round, LG should be able to compete on a more level playing field when it comes to processing power.
LG has always been pretty good when it comes to storage, offering a microSD slot for expansion, and fortunately this year is no different. Much like the LG G4, the G5 offers 32GB internal storage than can be expanded through a microSD card. That said, the G5 is capable of accepting up to 2TB additional storage, whereas the G4 will only let you go up to 128GB.
LG G5 vs LG G4: Camera
Both the LG G4 and LG G5 feature a rear-facing 16MP main camera with laser autofocus and an 8MP front-facing camera. The big difference to last year is that the LG G5 also features a second rear-facing lens that can capture 135-degree wide-angle shots. LG says this is wider than any other device on the market.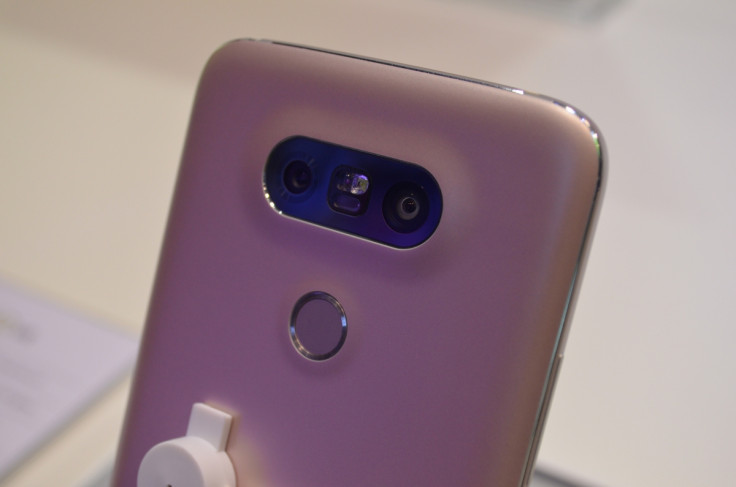 LG G5 vs LG G4: Battery
Interestingly, the battery is the only place where the LG G5 appears to have taken a step back, coming with a 2800 mAh power pack compared to the 3,000 mAh battery in last year's LG G4. Presumably higher-capacity batteries will become available in the form of add-on modules. Still, it will be interesting to see how well the G5 fares compared to last year's device, as well as new flagships such as the Samsung Galaxy S7.
LG G5 vs LG G4: Early verdict
There's certainly enough going on with the LG G5 to warrant interest from both LG users and those currently sporting devices from other manufacturers, particularly with the inclusion of interchangeable modules, which could add some very interesting functionalities to the device. However, with no price or release date given on the G5, as yet it remains to be seen whether LG can make its latest smartphone appealing to consumers' wallets too.