Samsung Galaxy S7 vs Apple iPhone 6s: What's the difference and which one should you buy?
Now that Samsung's latest flagship smartphone is out in the open many will be wondering how the Samsung Galaxy S7 compares to Apple's iPhone 6s. Both are impressive in their own regard but differ in a number of key ways. With that in mind, we've written up a quick comparison to help you decide which smartphone to spring for.
Samsung Galaxy S7 vs iPhone 6s: Design
Samsung has long since ditched its plastic design ethos in order to bring its handsets more in line with Apple, HTC and Sony's premium models. The Galaxy S7 continues on from the design standard set with the Galaxy S6, boasting a metal chassis and curved-edged display.
Measuring 142.4 x 69.6 x 7.1mm, it's a little larger than Apple's iPhone 6s, which measures 138.3 x 67.1 x 7.1mm. The Galaxy S7 is heavier too, weighing 152g compared to the iPhone 6s's 143g.
One key area where the Galaxy S7 and iPhone 6s differ is the charging ports. Where Apple uses USB-C, Samsung has opted to stick with a microUSB port on the Galaxy S7.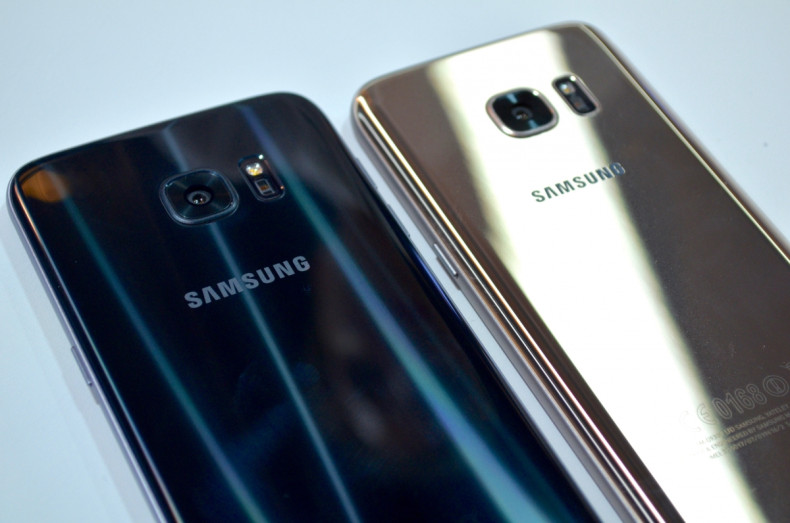 Samsung Galaxy S7 vs iPhone 6s: Display
The Samsung Galaxy S7 packs the larger display of the two devices at 5.1in, compared to the iPhone 6s's 4.7in screen. It also packs a higher resolution than Apple's flagship device at 1440 x 2560 QHD, compared to the 6s's 750 x 1334 'Retina' display.
This equates to a pixels per inch measurement of 576ppi on the S7 compared to 326ppi on the 6s. The Samsung flagship comes out ahead in the numbers game here.
Samsung Galaxy S7 vs iPhone 6s: Power and memory
Depending on which region you live in, the Samsung Galaxy S7 will either come with an octa-core or quad-core chipset, and both versions pack 4GB of RAM. Meanwhile, the iPhone 6s features Apple's dual-core Apple A9 processor working with 2GB of RAM.
A microSD slot also makes a triumphant return on the Galaxy S7, allowing you to expand the device's 32/64GB internal storage. There's no such slot to speak of on the iPhone 6s, which comes with either 16, 64 or 128GB internal storage.
Samsung Galaxy S7 vs iPhone 6s: Special features
Like the LG G5, the Samsung Galaxy S7 features an always-on display that shows the time, date, calendar and unread notifications even when the phone is locked. Samsung claims the phone knows when it is in your pocket so that it will only display this info when it can be seen.
After skipping the feature with the Samsung Galaxy S6, water resistance is also back. The Galaxy S7 comes with an IP68 rating, meaning it can resist a depth of 1.5m in water for up to 30 minutes and keep ticking.
The standout feature on the iPhone 6s is 3D Touch, which allows you to perform certain actions on the device depending on the amount of pressure you place on the screen, such as setting up quick shortcuts within the device's interface.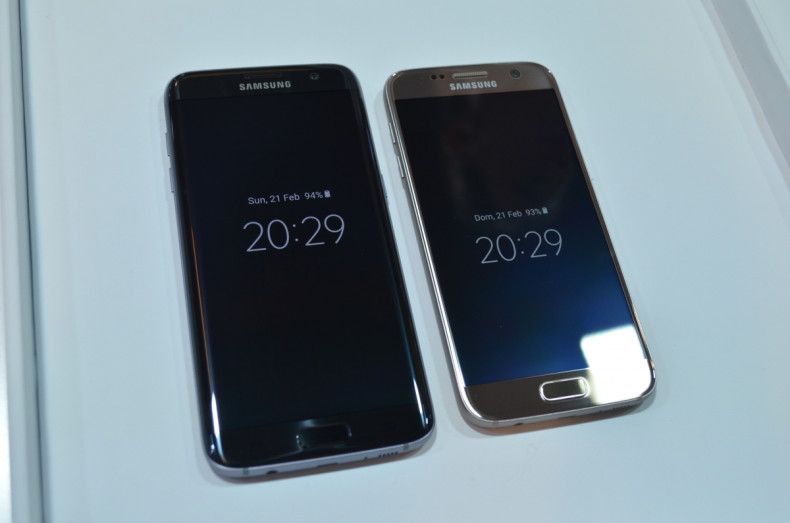 Samsung Galaxy S7 vs iPhone 6s: Camera
The Samsung Galaxy S7 and iPhone 6s both offer 12MP cameras. This is a step back from the 16MP sensor Samsung packed into its Galaxy S6 last year. However, the company's latest device now brings improved low-light performance thanks to what it is calling dual-pixel technology that is capable of absorbing more light.
Samsung claims the pixels in the Galaxy S7's camera sensor are 30% larger than those on the iPhone 6s Plus. The Galaxy S7 also supports a wider aperture than the iPhone 6s, at F/1.7 compared to the iPhone's F/2.2, meaning more light hits the sensor.
Samsung Galaxy S7 vs iPhone 6s: Battery
Samsung has made a big bump in battery capacity on the Galaxy S7, which is up from 2550mAh in the S6 to 3,000mAh this time around. While it's still not removable, the boost in capacity should work to address concerns about the device's staying power, which was a big issue with last year's Galaxy S6 Edge. This dwarfs the battery in Apple's iPhone 6s (1715mAh), though we'll have to wait for tests to see just how well the S7 holds out under intensive use.
Samsung Galaxy S7 vs iPhone 6s: Price
The Samsung Galaxy S7 will come in at £569 in the UK ($800, €730) for the SIM-free, 32GB model, putting it at the same price point as the Galaxy S6 when it was first released. The S7 will go on sale on 11 March.
Prices for Apple's iPhone 6s start a little lower but there's no 32GB model, meaning you can either pay £539 ($760, €690) for the 16GB model or spring for the more expensive 64GB version, which costs £619 ($870, €790).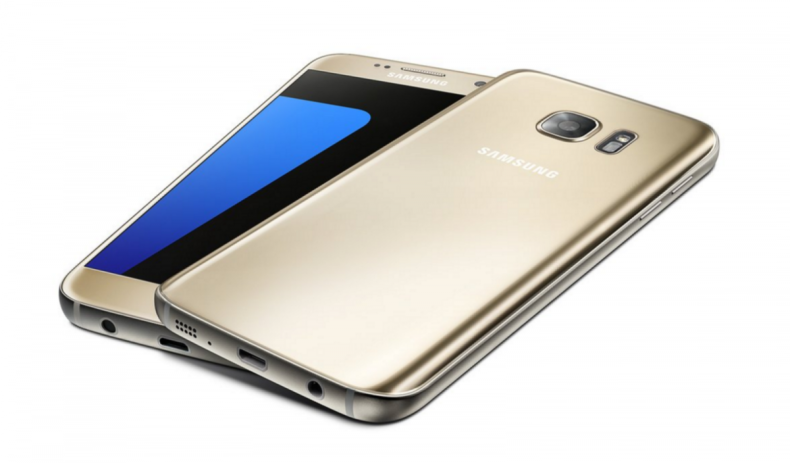 Samsung Galaxy S7 vs iPhone 6s: Early verdict
As always, the ultimate decision regarding which phone to buy will always come down to the personal tastes of the user. Samsung's Galaxy S7 is no doubt the more powerful device, and with added water resistance, expandable memory and a huge 3,000 mAh battery there's a lot on offer here to tempt those sitting on the Apple/Samsung fence.
Still, those already locked into the Apple ecosystem may see no reason to shift camps and wait to see what the iPhone 7 has in store later this year.
Read our initial verdict on the Samsung Galaxy S7, and be sure to check back soon for our in-depth review.