Mysterious Disc Shaped UFO with Bright Lights Spotted Flying Over Southern Colorado Sky [VIDEO]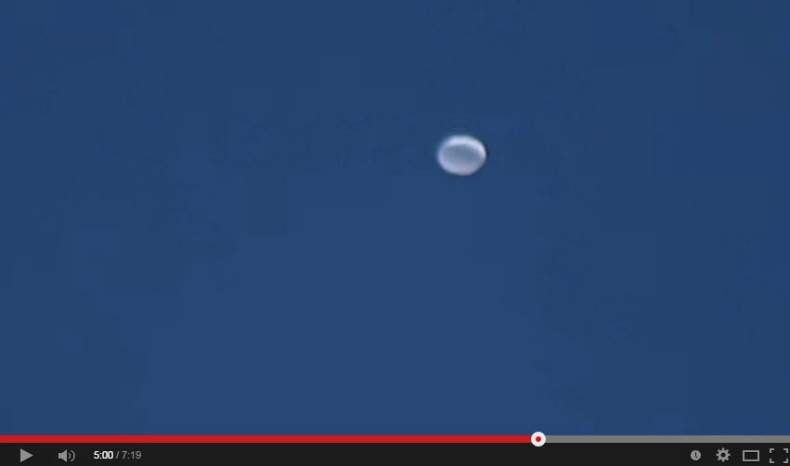 UFO sightings have been reported by residents of Hooper, a Southern Colorado city, for the past month.
The people of the area are still clueless about the bright coloured, disc shaped flying object that has been popping over the sky from October.
Judy Messoline, a local UFO watcher from Hooper, claims that the sky of San Luis Valley is a popular destination for tourists who want to get a glimpse of the unidentified flying objects, 9News reported.
"They've documented UFO sightings in this area since the 1700s," Messoline in an interview with the website said, adding that the town is popular for its paranormal activities.
However, the mysterious appearance of the round bright object has become frequent in the past month. It keeps flying in a weird manner and sometimes stays for several minutes over the sky, she claims.
Meanwhile, Former Ultimate Fighting Championship (UFC) welterweight titleholder Georges St Pierre has also claimed that he spotted a UFO in the skies of Albuquerque, New Mexico, a neighbour state of South Colorado.
"I never talk about aliens. I talk about non-identified flying objects. And if you don't believe me, one day I was in Albuquerque ... with Rashad Evans and Mike Van Arsdale, a fighter called Alejandro, he's a Mexican guy, and also Ali [Abdel-Aziz], I believe he managed Frankie Edgar. And we're all in the car ... in Albuquerque, New Mexico, on the highway, and we saw a UFO all together. I don't know what it was, but it's something that we cannot explain ... it came swift towards us and right away it changed directions and it disappeared," St Pierre explained his weird experience on Chael Sonnen's You're Welcome podcast.
A few months ago there were reports of another UFO sighting over Houston during a stormy night. According to Houston locals, the disc shaped unidentified object was emitting multicolour lights and protruded from the thunderous sky before disappearing into the dark night.
Watch the video below: