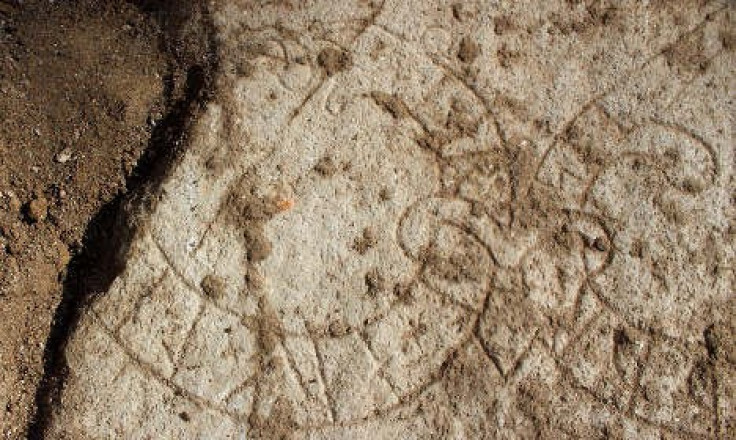 A long-lost rune stone from the Viking era has been rediscovered by accident near a Swedish church. The stone is believed to have been crafted by Fot, a famous runemaster who lived 1,000 years ago.
Hagby Church stands west of the town of Uppsala, in eastern Sweden. The discovery of the rune stone took place during installation work of a lightning conductor inside the building. It was found a few metres from the church, hidden underground.
Erecting stones with runic inscriptions is a tradition that emerged among Viking populations in the 4th and 5th centuries, and persisted until the 12th century. Most stones were carved and raised in the late Viking age.
There have been about 7,000 runic inscriptions identified in the world, of which half were engraved during the Viking Age. They constitute a vivid testimony of the ancient Norsemen's culture and beliefs.
It is believed that rune stones were typically raised as memorials to deceased relatives and friends, but they didn't mark the location of burial grounds. However, there are also many examples of stones used to delimit territory, explain inheritance, and tell the stories of important events.
Mysterious disappearance
The purpose of the rune stone is not clear as a piece of it is missing, so it is not possible to decipher the inscription. However, there are records of the stone before it went missing, which gives experts clues about its history.
Indeed, there is evidence that it was used as a threshold leading up to the church porch in the Middle Ages. In the 1830's, the building was taken down, and this is when all traces of the stone mysteriously vanished.
Emily Sunding, an archaeologist at Uppland Museum, told The Local Sweden: "The stone is known from before. It was depicted in the 17th century and when the medieval church was torn down in the 19th century, we have written records that mention the stone as lost and that it had maybe been moved."
Sunding was present on the site when the stone was discovered and says, that while it is not possible to read the runes, the style indicates it was erected by Fot.
Not much is known about Fot's life, but it is thought he was active in the southern Uppland (Sweden) during the late Viking Age and erected a little over 40 stones. He is known for the care he took in choosing the stones and for the slender, sophisticated runes he traced on the stone.
The rune stone will be cleaned and analysed further, possibly with the aim of re-erecting it later at Hagby Church.