Israel's prime minister Benjamin Netanyahu, who until a couple of weeks ago was deemed certain to win upcoming Israeli elections by a landslide, has shifted electoral strategy after polls indicated that his party Likud Beytenu was in freefall and was expected to capture as few as 33 seats in the Knesset, the Israeli parliament.
The main threat is not the once-grand Labour party, which is on an upward trend to 18 seats, but the real campaign outsider - the right-wing Bayit Yehudi or Jewish Home and its charismatic leader, Naftali Bennett.
According to a Geocartography poll for Israel Radio, Bayit Yehudi would gain five seats to reach a predicted total of 18. A Channel 2 poll had predicted that the party would win only 13 seats.
The son of an immigrant from San Francisco, Bennett, 40, served in one the IDF's elite fighting units before founding a software company, Cyota, which he sold to the US security firm RSA for about $145m.
He served as Netanyahu's chief of staff for two years from 2006 but soon tired of his acceptance of the status quo. In 2012, Bennett resigned from Likud and took Bayit Yehudi over. He has never held elected office.
With his clear pro-settler agenda and youthful image, Bennett appeals to both young Israelis and ultra-Orthodox Jews and political analysts believed he could lead his party to become the third largest in the Knesset.
Bennett attacks Netanyahu, known as Bibi, from the right, accusing him of "softness" on the Palestinian bid at the UN to be recognised as a non-member observer state.
"Here you see for the first time Netanyahu really fighting in a serious way someone from the right," Yedidia Stern, law professor and vice-president of the independent Israel Democracy Institute, told the New York Times. "I see a real chance that the new coalition will be based on a different kind of transaction."
"My positions are very clear: I never hide the fact that I categorically oppose a Palestinian state inside our country," Bennett told Associated Press.
Recognition is delusional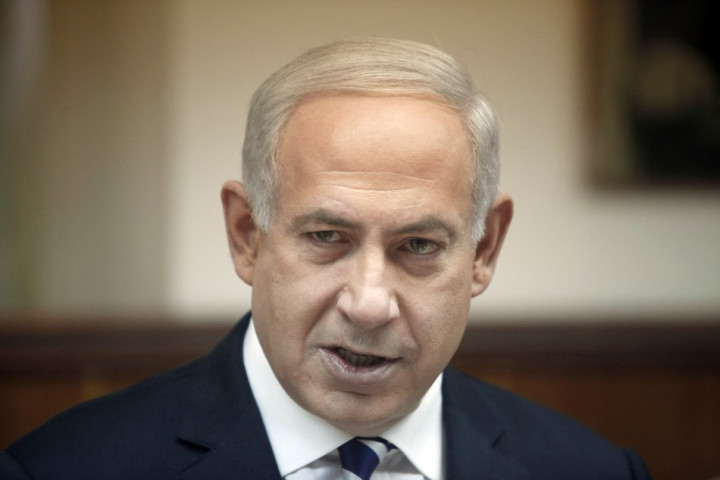 "The fact that the entire world says something doesn't mean it's correct," he told Channel 2. "The move of Netanyahu to recognise a Palestinian state seven minutes from Ra'anana is delusional and a mistake."
Netanyahu's lucky star started to fall after his foreign minister Avigdor Lieberman was forced to resign when he was charged with fraud and breach of trust.
Born in Moldova, the head of the ultranationalist Yisrael Beytenu party was accused of receiving millions of dollars from businessmen from former Soviet Union countries and laundering the cash through shell companies in Eastern Europe.
Bennett's extremist positions have attracted several enthusiasts from Likud. Moshe Feiglin, who lives in a West Bank settlement, suggested Palestinian families be offered money to leave Palestinian-controlled areas.
"We can give every family in Judea and Samaria [the biblical term for the West Bank] $500,000 [£307,000] to encourage them to emigrate," he said.
Instead of peace with the Palestinians, Bennett thinks Israel should annex the nearly two-thirds of the West Bank known as Area C, which is home to 350,000 Jewish settlers. Palestinians who live in the disputed region could apply for Israeli citizenship.
With his annexation plan, Bennett won an outsider campaign to take over two parties that formed the National Union Party.
He said that he would prefer to go to jail than obey an order to evict Jewish settlers.
"If I receive an order to evict a Jew from his house and expel him, personally my conscience wouldn't allow it. I'd ask my commander to exempt me," he said.
Bayit Yehudi: Not what you thought
Netanyahu was forced to hit back by branding Bennett as a dangerous extremist who encourages military insubordination.
But his uneasiness about Bennett became clear when a member of Likud, Moshe Ifargan, was found to be behind a negative campaign ad targeting Bayit Yehudi using symbols from the Holocaust.
A spin doctor suggested that Netanyahu should stop attacking Bennett and focus on shocking and chauvinist statements made by other candidates on the party's list instead.
The chairman of the Likud campaign, Education Minister Gideon Sa'ar, immediately took this advice. At a meeting with students at Bar-Ilan University in Ramat Gan, he criticized Bayit Yehudi's No. 4 candidate, Rabbi Eli Ben- Dahan, for calling for the cancellation of the Knesset Committee for the Advancement of the Status of Women, and its No. 9 candidate, Moti Yogev, for leading the effort to separate the sexes when he headed the religious-Zionist youth group Bnei Akiva.
The Likud campaign will run under the slogan "Bayit Yehudi: Not what you thought."