Namibian seal cull: 80,000 seals pups to be massacred in 'cruellest slaughter in the world'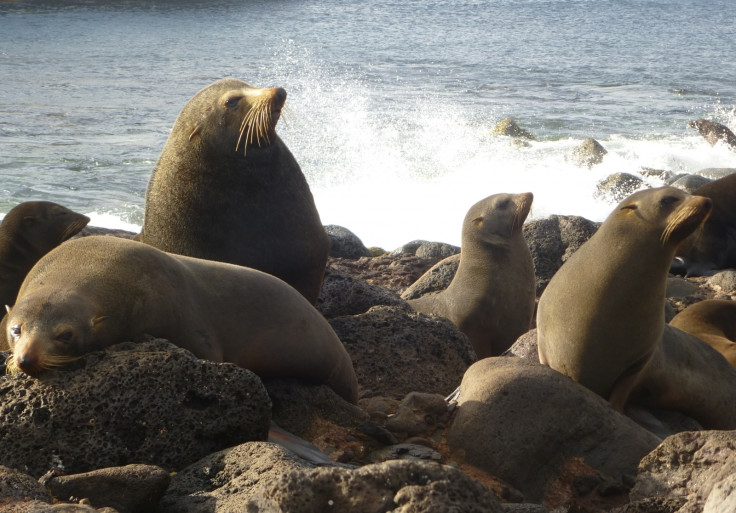 For four months every year, some 80,000 seal pups are slaughtered in Namibia, as the African country's government permits hunters the opportunity to club the seals.
Social media has been ablaze with fury this time around as celebrity animal rights enthusiast Ricky Gervais opened the door to thousands of angry Tweeters who were determined to express their dismay at the cruel slaughter by retweeting images of the massacre.
The hashtag #SealHunt quickly made its way up to number five in terms of most trending subjects on 1 July as 13,000 tweets were sent.
It is a culling that is quickly gaining worldwide infamy. The Seals of Nam website claims that it "is regarded by scientists as the cruellest massacre of animals on earth and amounts to the largest slaughter of wildlife in Africa".
It is the only permitted hunt of seal pups which are still on the teat and the Namibian government claims that it permits it to keep the population at bay to protect the local fishing stocks for commercial reasons.
People for the Ethical Treatment of Animals (Peta), however, state that it is for the fur industry.
Peta told IBTimes UK: "There's a good reason why the annual Namibia seal slaughter is considered the cruellest in the world: Namibia is the only country that allows the killing of nursing baby seals. Concerned citizens around the world have been shocked and sickened by images that show these baby seals, many with their mother's milk spilling from their mouths, as they are clubbed and stabbed to death while their grieving mothers bellow helplessly nearby.
"The barbaric seal slaughter puts a stain on Namibia's natural beauty and is damaging the country's reputation in the eyes of the rest of the world.
"The best thing the public can do to help stop the horrific culling of seals is to stop supporting the fur industry by refusing to buy and wear any real fur. Warm and stylish faux fur options are readily available, meaning that there is no need to contribute to the heartless killing of thousands of animals every year."
© Copyright IBTimes 2023. All rights reserved.