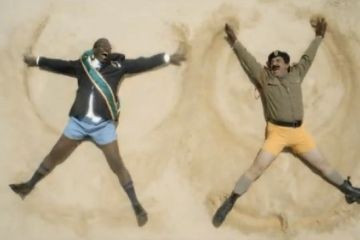 Chicken fast-food chain Nando's has pulled the controversial television ad that teased Robert Mugabe, Zimbabwe's president, following an angry backlash in his home country.
The company said the advert, called "Last dictator standing", would be cancelled after it triggered "perceived threats against its Zimbabwean management, staff and customers".
Quinton Cronje, Nando's marketing director, told the Financial Times that a group of militant young people from the African country were starting to boycott the fast-food chains. That raised several concerns over the opportunity to keep broadcasting the ad.
As the International Business Times UK reported, the advert features the long-time despot reminiscing about happier days shared with fallen dictators around the world. Muammar Gaddafi brandishing a water pistol, Chairman Mao singing karaoke and Saddam Hussein frolicking in his underwear all lend this politically-charged advert a sense of surrealism and dark comedy.
The minute-long clip ends with a voice-over saying "No one should ever eat alone," and advertising Nando's six-pack spicy chicken meal.
"The sight of Mugabe eating chicken alone, with his dictator pals all gone, is surely a sobering reminder of the human cost of war," reports The Week.
It is not the first time that Nando's, which has franchises in 30 countries including the US and the UK, produces controversial adverts. The South African company responded in October to the suspension of Julius Malema from the African National Congress with a tongue-in-cheek ad stating "Juju, you've been served."
The company also pulled that advert.