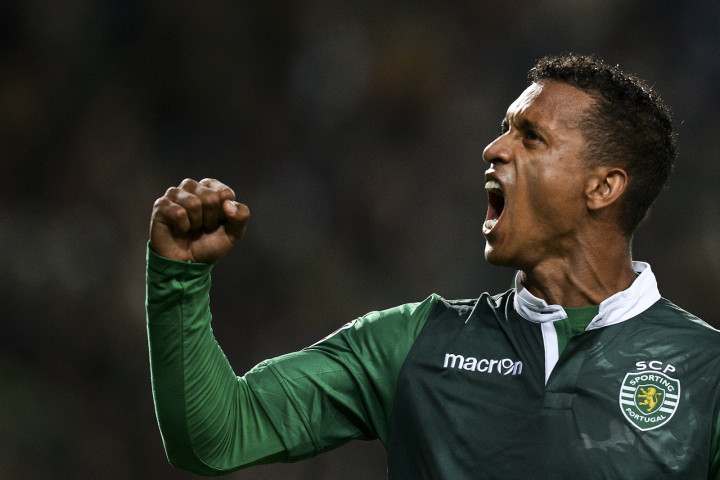 Portuguese winger Nani claims that lack of playing time at Manchester United was the reason for him to leave Old Trafford and join Sporting Lisbon on a season-long loan.
The 28-year-old was allowed to join his former club as part of a deal that helped United sign Marcos Rojo earlier in the summer. Despite his loan move to Sporting, the Red Devils are still paying his wages.
Nani has already bagged five goals from 17 appearances and the winger has expressed his delight after being able to feature regularly for the Portuguese club.
"You can accept not playing regularly for one or two years but after that when you know you have the quality to play you have to make a choice. That is what I did and it is working out well," Nani explained.
"I am happy how it is going at Sporting. That is what I wanted. I wanted to play more. I wanted to get back to my best and I wanted to enjoy my football."
"That is what is happening. It is going well. It has turned out very good for me. It has made me very confident again for the future. Yes I had to get away from United to achieve this."
"I am enjoying my game again. Football is the best thing in my life. Football has given me everything and when I play I really enjoy myself so I want to play all the time. That wasn't happening when I was at United. When I don't play I am very disappointed," he added.
The Portuguese international claims his decision to leave United after Louis van Gaal revealed that his first team chances would be limited at Old Trafford this season. Nani says the move away from the 20-time English champions has helped him regain his confidence.
"Louis van Gaal gave me the option to go. I could have stayed but I chose the best option for me at the time and I think I was right," the winger said.
"I saw the opportunities at United were going to be less for me so I had to make a choice. I had been at Old Trafford for a long time, for seven years, and I think I needed a little time away to understand and find my confidence again," Nani concluded.