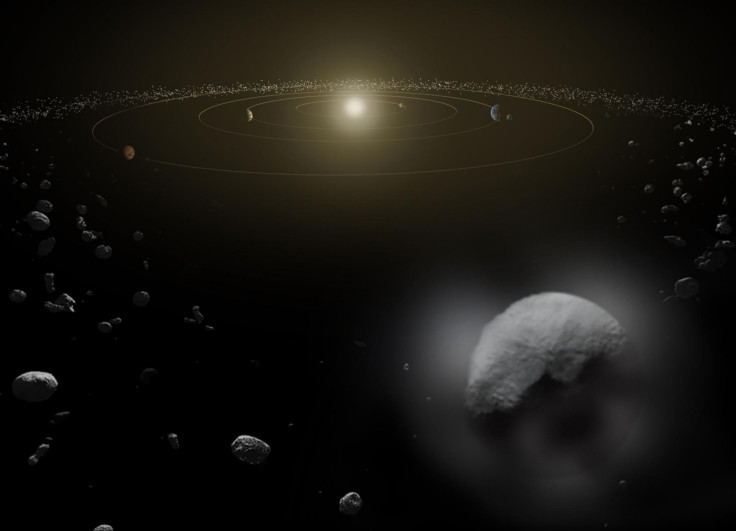 A group of researchers is looking to send a fleet of nano-spacecraft to survey hundreds of space rocks in the asteroid belt between Mars and Jupiter, according to a report in Popular Mechanics.
In a bid to understand asteroids on a massive scale and over a period of few years, researchers from Finnish Meteorological Institute (FMI) detailed an ambitious plan of sending a fleet of 50 nanoprobes to conduct flybys and science observations around more than 300 large asteroids.
The 5kg probes, according to the mission plan which was recently presented at the European Planetary Science Congress (EPSC), would carry small telescopes and tiny infrared spectrometers to take surface images and analyse the chemical composition of the space rocks. The instruments would be pointed at the target asteroids using the tiny probes' internal reaction wheels, which enable small movements.
Each nanoprobe would be propelled by electric solar wind sails (E-sails), which would consist of the main spacecraft, a smaller remote unit, and a 20km long tether connecting the two. The tether would harness solar wind – a stream of electrically charged particles emitted by the Sun – and generate a small amount of thrust, accelerating the tiny probe at about 1mm per second.
The nanoprobes are expected to take a little over three years to complete the entire mission. This would include the asteroid flyby and the return of the probe back to Earth for downloading the data collected during the mission. The antennas would be too small to transmit data distantly.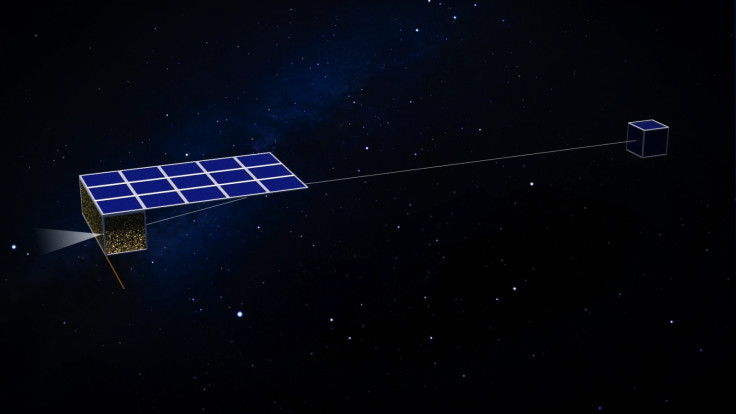 The mission has been estimated to cost approximately $72m [£53m], which is evidently affordable than most interplanetary missions that cost billions of dollars. It has not been picked up by a space agency as of now, but Pekka Janhunen of FMI, who presented the plan, believes the "nanosats could gather a great deal of information about the asteroids they encounter during their tour, including the overall size and shape, whether there are craters on the surface or dust, whether there are any moons, and whether the asteroids are primitive bodies or a rubble pile".
Janhunen also added: "They would also gather data on the chemical composition of surface features, such as whether the spectral signature of water is present".