A US company that previously failed to raise enough funding for its giant robot war sport idea in 2014 has now gained the support of Nasa, various robotics partners and even the founders of popular TV show BattleBots and a host of Mythbusters.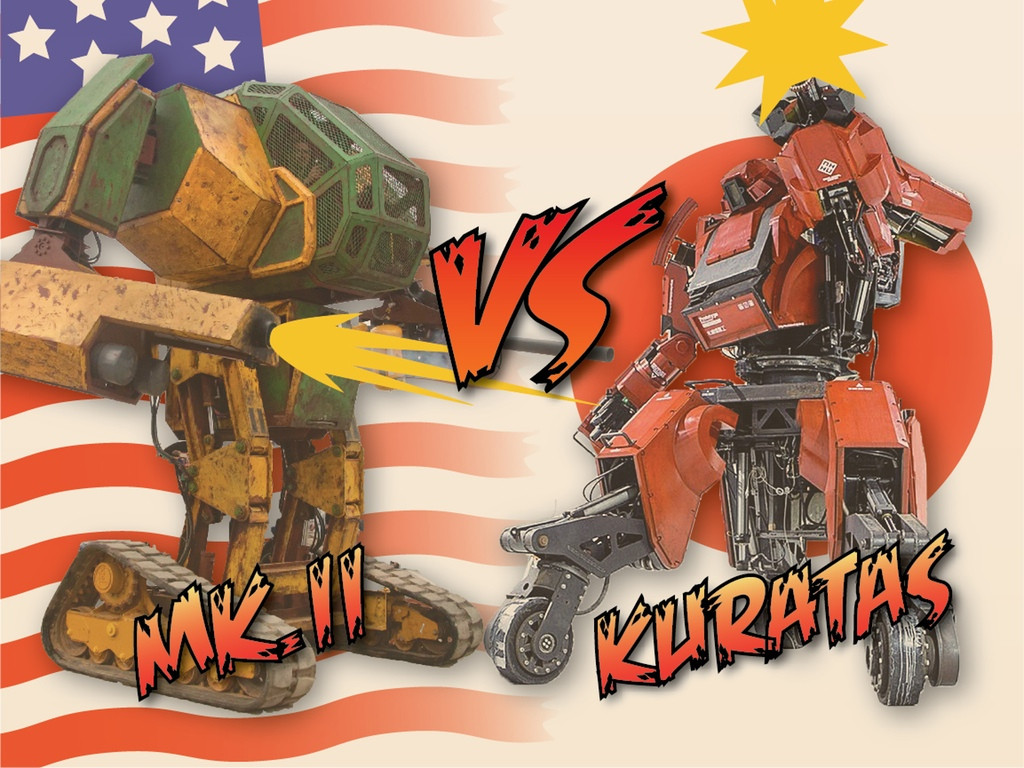 The first we heard of MegaBots was when the start-up sought to raise $1.8m (£1.15m) on Kickstarter in November 2014 to build giant wearable mecha robot suits similar to those seen in sci-fi anime franchise Gundam and blockbuster film Pacific Rim, but failed to get enough funding. However, the design concept impressed 3D modelling software firm Autodesk so much that the firm agreed to help fund a full working prototype known as the MegaBots Mark 2.
Armed with their prototype, MegaBots challenged Japanese robotics firm Suidobashi Heavy Industry and its Kuratas robot to a duel in July, and to everyone's surprise, Suidobashi's creator Kogoro Kurata accepted, on the condition that the duel was conducted using close-range combat rather than shooting weapons at each other.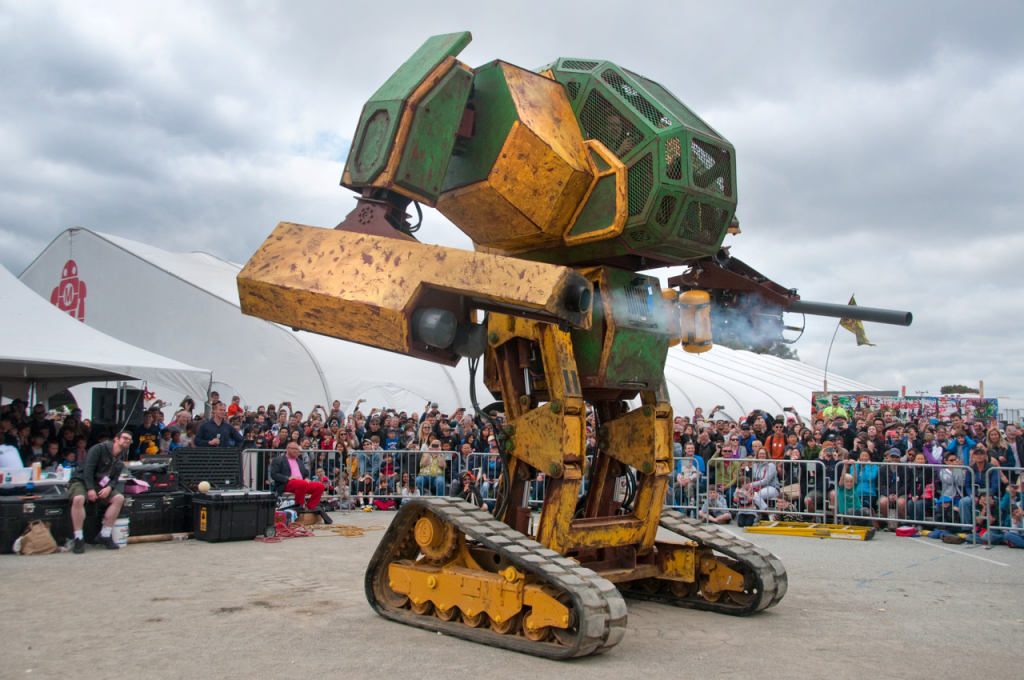 The Kuratas robot has been in development since 2012 and features V-Sido, a software operating system that powers the robot's 30 hydraulic actuators, controls the robot's hands and even offers iPhone connectivity. In January, it went on sale on Amazon Japan for ¥120,000,000 (£627,000, $978,000) and is still available to buy.
MegaBots has launched a new Kickstarter campaign and is hoping to raise at least $500,000 to pay for upgrades to its existing robot, and in less than 24 hours, 2,200 backers have already pledged $179,729, and there are still 30 days to go.
MegaBots has gained some powerful friends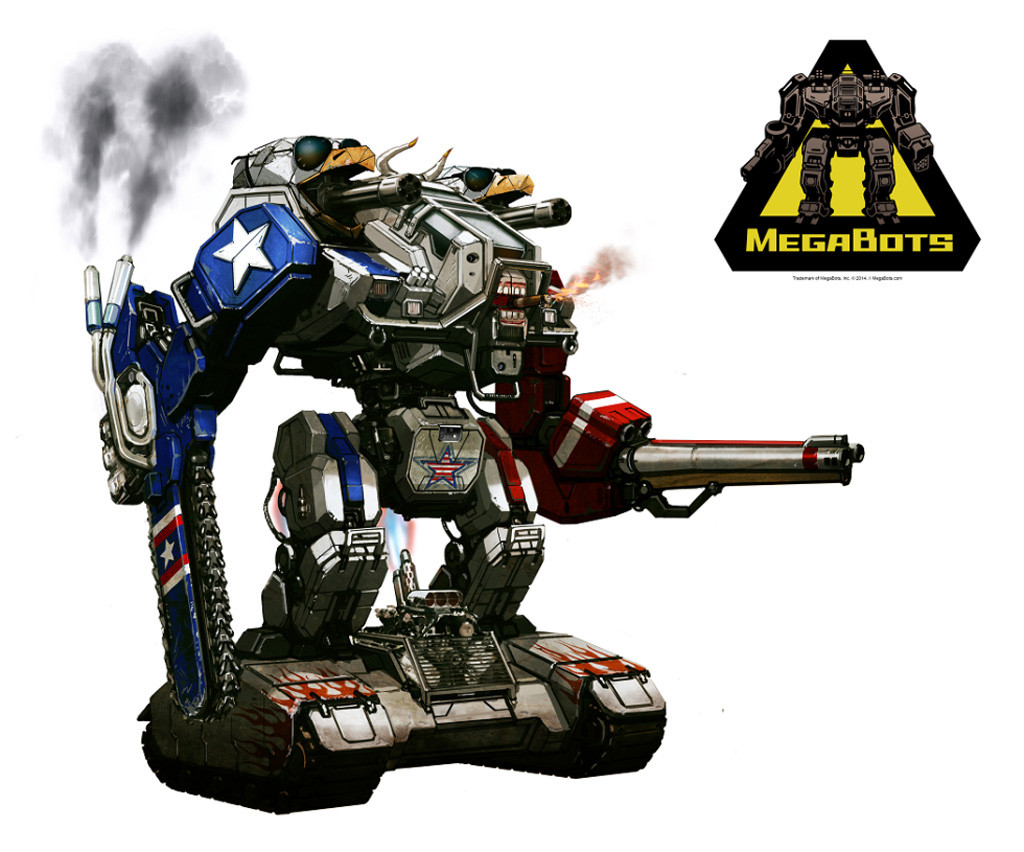 Since Japan has now agreed to participate in a robot fight against the US, the duel has quickly become an issue of national pride, and MegaBots has picked up some very interesting friends that could make its dream of giant robot suit fighting a reality. Apart from stalwart supporter AutoDesk, Nasa's Telerobotics Technology Development Program has come on board and will be researching technology designed to keep operators of the robot suit as they fight. Their research will go into improving the MegaBots Mark 2 and will also be used for Nasa's own planetary exploration efforts.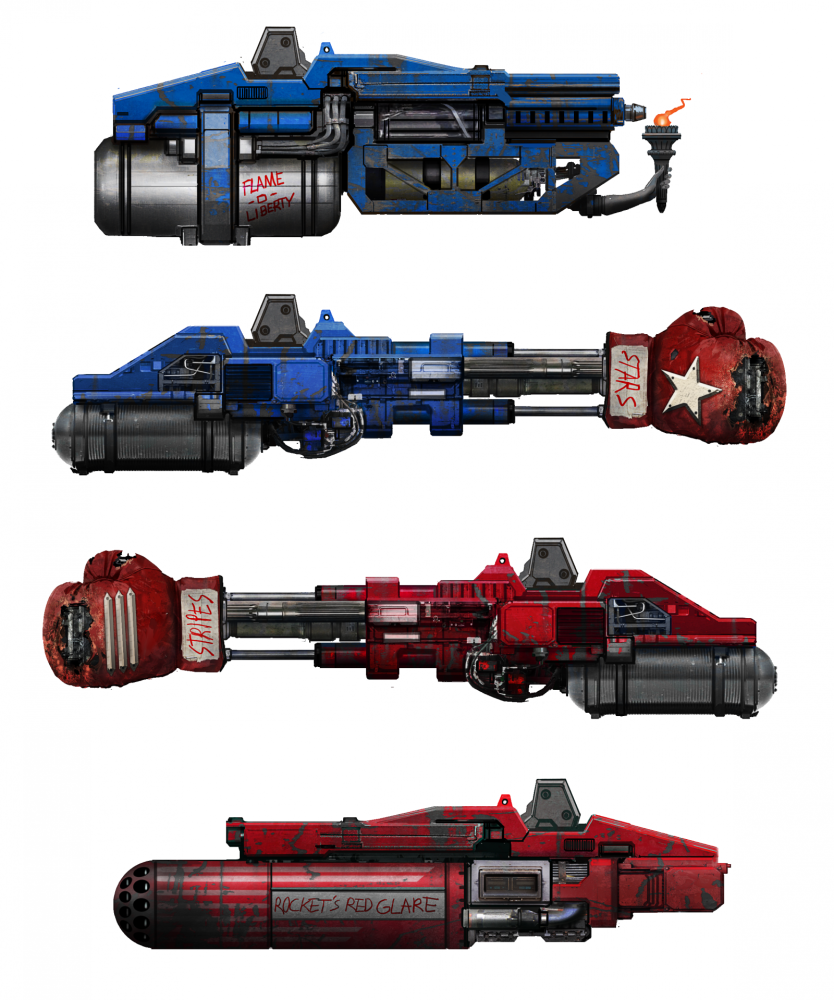 IHMC Robotics, which took home second prize in the 2015 DARPA Robotics Challenge for its work in developing software for Boston Dynamic's Atlas humanoid "running man" robot that is able to navigate, balance and walk over rocks and uneven terrain, is also stepping up to the plate. The robotics firm will develop a special custom balance control system that will enable the giant robot suit to calculate how to maintain its balance and stay upright during hand-to-hand combat, as well as enabling the giant robot suit to move quickly over uneven terrain.
BattleBots, Howe & Howe Tech also onboard
The founders and hosts of three top science and technology TV shows in the US are also keen to be a part of MegaBots' dream. Howe & Howe Technologies, which claims to have made the world's fastest tracked vehicle and has its own reality TV show on the Discovery Channel, will build a custom track base and power unit for the MegaBots Mark 2. Not to be outdone, ex-Mythbusters host Grant Imahara, who is also a national champion BattleBot builder, will improve the current design of the robot, while Greg Munson and Trey Roski of ABC TV show BattleBots will provide expertise on making melee combat possible.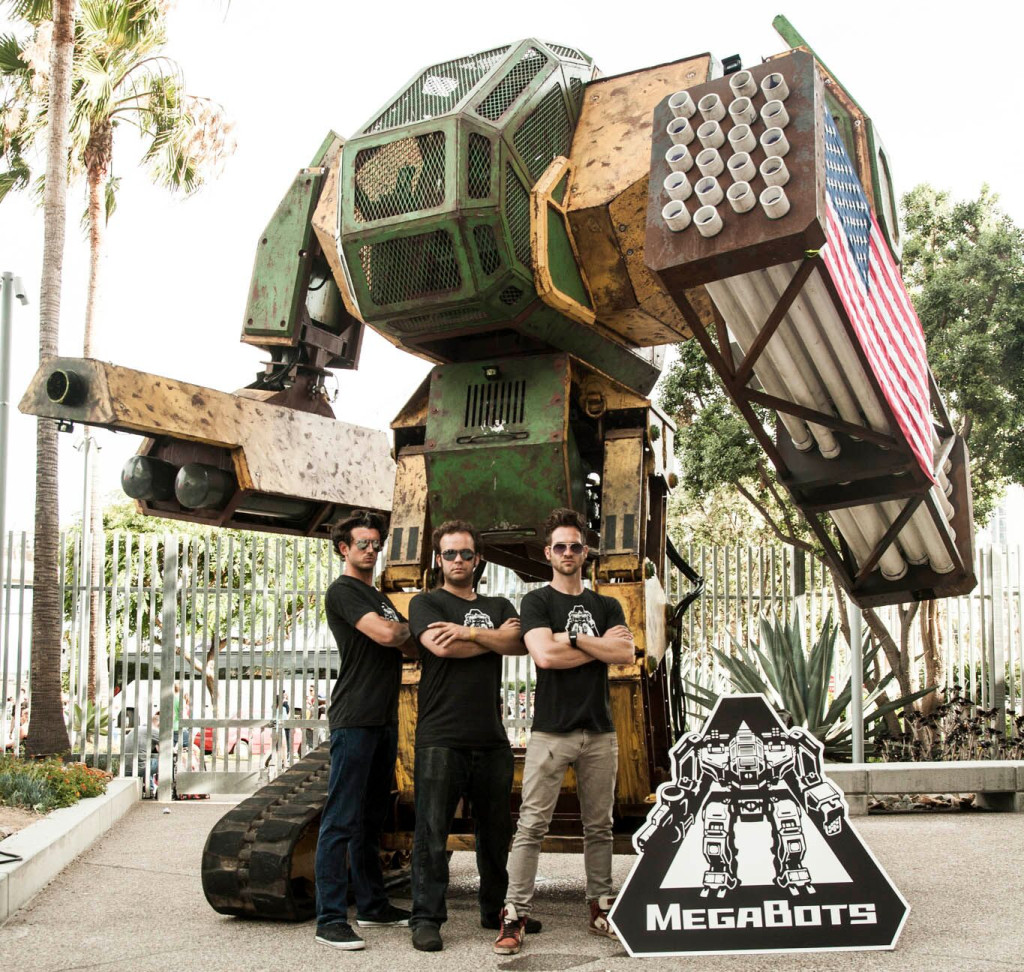 Hopefully we'll see some updates soon from Suidobashi – if Kurata can convince top robotics scientists in Japan to give him a boost, this duel could get very interesting. Your move, Japan.