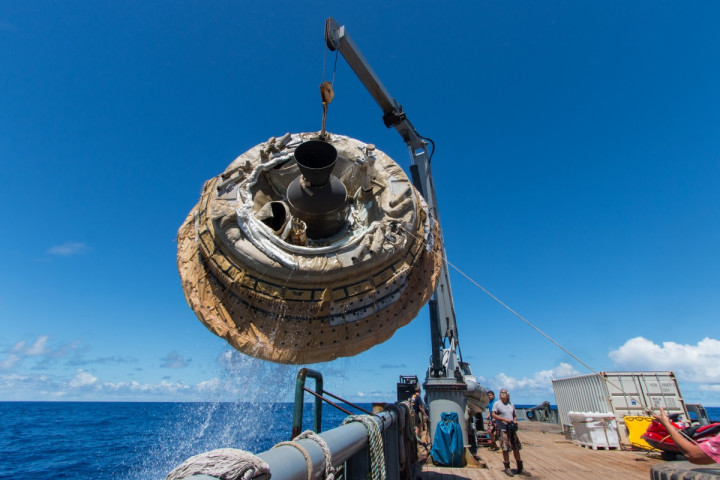 Nasa has said the test flight of the Low-Density Supersonic Decelerator (LDSD) flying saucer spacecraft "worked beautifully" and met all objectives.
The space agency tested the spacecraft at the US Navy's Pacific Missile Range Facility in Kauai, Hawaii, by dropping it from a high-altitude balloon.
"The LDSD test vehicle dropped away from the balloon as planned and began powered flight. The balloon and test vehicle were about 120,000 feet over the Pacific Ocean at the time of the drop," Nasa said.
"The vehicle splashed down in the ocean at approximately 11:35am HST after the engineering test flight concluded. The test vehicle hardware, black box data recorder and parachute were all recovered later in the day."
Ian Clark, principal investigator for LDSD at Nasa's Jet Propulsion Laboratory, said the test flight was so successful they were able to carry out more trials on the Supersonic Inflatable Aerodynamic Decelerator (SIAD), a new landing technology that could be used on future missions to Mars.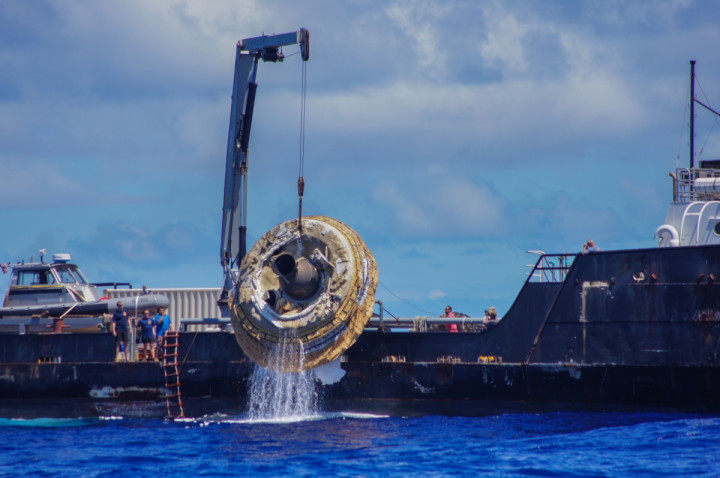 "All indications are that the SIAD deployed flawlessly, and because of that, we got the opportunity to test the second technology, the enormous supersonic parachute, which is almost a year ahead of schedule," he said.
SIAD is a large doughnut-shaped deceleration technology that was used during the flight. The second technology is the Supersonic Disk Sail Parachute, however, this did not deploy as expected, Nasa said.
The landing technologies will now be officially tested during the next two flights, which will involve clones of the flying saucer and are due to take place next year.
Test flights are being carried out to develop technologies that will enable human exploration of Mars, so supplies and materials can be delivered during long-duration missions.
"We are thrilled about yesterday's test," said Mark Adler, project manager for LDSD. "The test vehicle worked beautifully, and we met all of our flight objectives. We have recovered all the vehicle hardware and data recorders and will be able to apply all of the lessons learned from this information to our future flights."
Dorothy Rasco, deputy associate administrator for the Space Technology Mission Directorate at Nasa, added: "Technology drives exploration, and yesterday's flight is a perfect example of the type of technologies we are developing to explore our solar system."