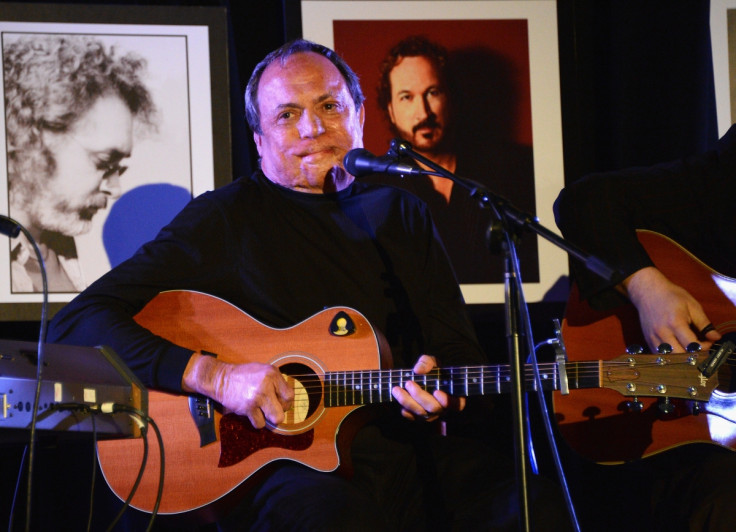 Nashville songwriter Kim Williams passed away on 11 February at the age of 68. He was best known for country hits like Three Wooden Crosses, Ain't Goin' Down Till the Sun Comes Up and Papa Loves Mama.
A gruesome accident in 1974 involving a fire at a glass plant Williams was working at led him to song-writing. He had to undergo numerous reconstructive surgeries following the fire and later battled alcoholism, painkiller addiction and narcolepsy.
His time undergoing treatment in Nashville led to reviving his interest in music and created a gateway to a new career.
Since then Williams has written hits for the likes of Keith Anderson (Pickin' Wildflowers), Brooks & Dunn (Honky Tonk Truth), George Jones (Beer Run), David Kersh (Goodnight Sweetheart), Reba McEntire (The Heart Is A Lonely Hunter), Rascal Flatts (While You Loved Me), George Strait (Overnight Male), Doug Supernaw (Not Enough Hours in the Night), Aaron Tippin (My Blue Angel) and Clay Walker (Who Needs You Baby).
But his most notable work was with then-newcomer Garth Brooks. The two went on to build a strong working relationship and produced a number of popular songs including Ain't Goin' Down Till The Sun Comes Up, Papa Loved Mama, It's Midnight Cinderella, and She's Gonna Make It.
In 2012, Williams was inducted into the Nashville Songwriters Hall of Fame. Responding to the news of his death, the Hall of Fame Chairman Pat Alger said in a statement: "Yesterday the Nashville Songwriters Hall of Fame lost one of its finest members. Kim Williams overcame more adversity than anyone I know to become one of the best and most colourful songwriters to ever come out of this town. Horribly burned in a work related fire (before his song-writing career) he endured hundreds of operations and complications to emerge as a man of boundless humour and dignity with a tremendous capacity for love.
"He was my hero and I will miss him so much. I had the pleasure of telling him that he had been inducted into the Hall of Fame and his joy and genuine humility was something I will never forget. Our hearts go out to Phyllis and Amanda Williams – he loved you most of all."
Songwriter Bobby Braddock posted on his Facebook page describing Williams as "perhaps the most amazing man who ever walked the streets of Music Row."
A number of country singers also expressed their grief at the songwriter's passing away.
Williams is survived by his wife Phyllis and daughter Amanda. Details regarding the funeral have not been disclosed yet.