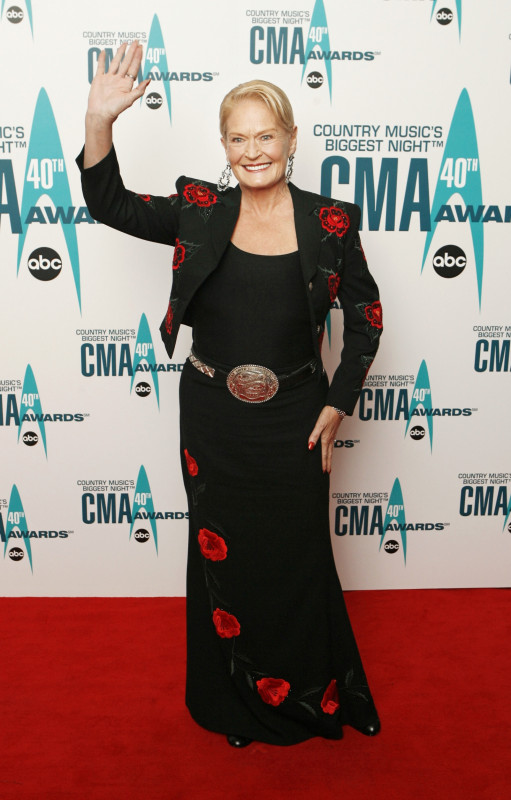 American country music singer Lynn Anderson, who won a Grammy award with her 1970 hit (I Never Promised You a) Rose Garden, has passed away, aged 67.
Anderson died at the Vanderbilt Medical Center in Nashville, Tennessee on Thursday from a cardiac arrest, according to her publicist.
She had been receiving medical treatment at the hospital for pneumonia after returning from a holiday in Italy.
Legendary country singer Dolly Parton said, "Lynn is blooming in God's Rose Garden now. We will miss her and remember her fondly", according to the BBC.
The musician came to national prominence in her late teens after appearing on The Lawrence Welk Show between 1967 and 1969.
"[Welk] was absolutely wholesome," she said in an interview. "He felt country music was coming into its own and deserved to be on national TV. At that time, I was the only one singing country music on national TV every week. He's one of my heroes and always will be."
The appearance led to her being signed by Columbia Records in Nashville.
The song "Rose Garden" secured her country music legacy, winning her a Grammy award and the Country Music Association's female vocalist of the year award in 1971.
"It was popular because it touched on emotions," Anderson told the Associated Press (AP). "It was perfectly timed. It was out just as we came out of the Vietnam years and a lot of people were trying to recover."
Her popularity began to fade during the second half of the 1970s, and in 1980, she released her final recording for Columbia.
In more recent times, Anderson had multiple run-ins with the law for driving under the influence. Following her September 2014 arrest in Nashville, she apologised to her fans and promised that she was committed to her recovery, the Rolling Stones reported.
This summer, she seemed poised for a comeback after releasing the gospel album Bridges, which was her first album in a decade, and performing at the CMA Music Festival.
She is survived by her father, her partner Mentor Williams and her children, Lisa Sutton, Melissa Hempel and Gray Stream.