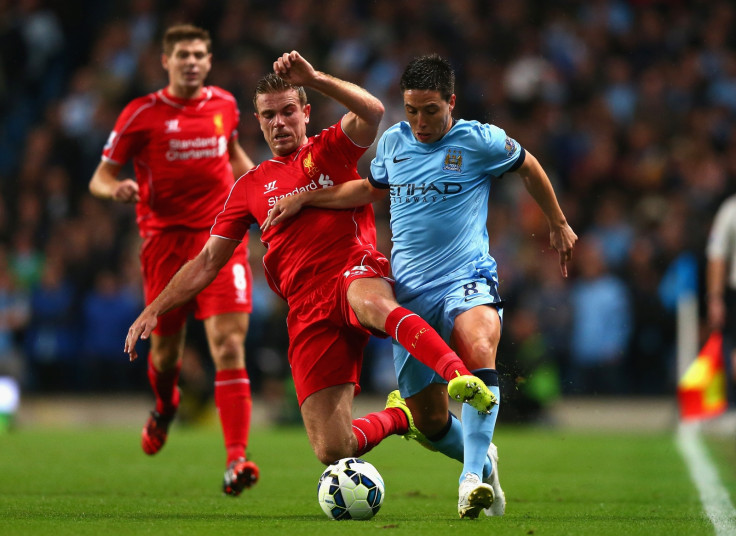 Samir Nasri was on the verge of joining Manchester United but decided against it as he was asked by then manager Sir Alex Ferguson to take on Arsene Wenger and force a move.
The midfielder, who won two Premier League titles and a FA Cup since joining the Blues, revealed that he could not bring himself to disrespect Wenger and decided to join Manchester City when Roberto Mancini barraged him with calls and showed enough intent to sign him.
Nasri was among Arsenal's standout players in the 2010/11 season and joined Cesc Fabregas to make his way out of the club in the summer, causing a major roar of discontent at the Emirates.
The Gunners sunk to new lows that season and it was only by the virtue of Robin van Persie's brilliance that they managed to challenge for a top four spot and finished the season in third, narrowly edging Tottenham for a Champions League spot.
Nasri's decision to not sign a new contract, which would have expired the following season forced Wenger to let the former Marseille midfielder leave for a sizeable fee or fear losing him on a free the following summer.
The Frenchman is still not welcome in the northern part of London for his actions, with Arsenal fans letting their discontent known with boos each time he plays at the Emirates.
"We met with Sir Alex in Paris, in a hidden place, out of sight, so as not to fuel the rumours," he told BeIn Sports.
"But there was one thing that was a problem; I was asked to go to war with Arsenal to be able to join. I could not see myself doing it, especially with Arsene Wenger.
"After Man City showed their interest. Mancini called me every day during the holidays. I then decided that they really wanted me," he concluded.