National Parks Being Protected from Fracking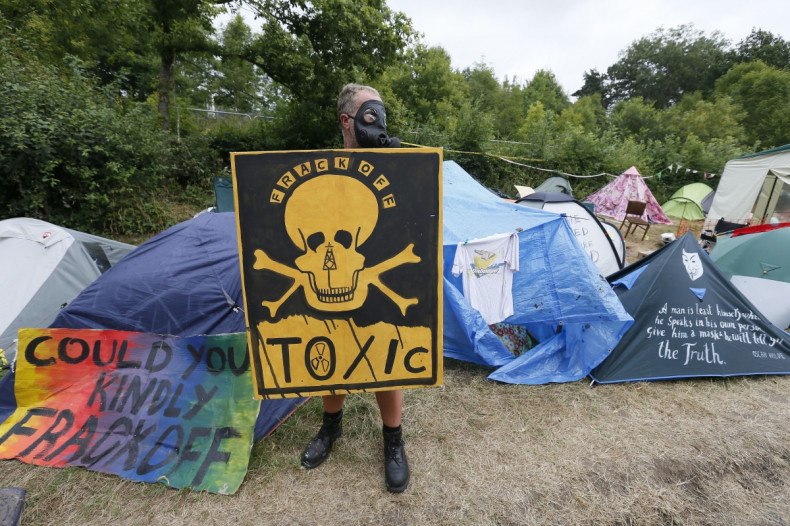 Whitehall has announced a new set of rules to protect the country's national parks from companies looking to develop shale gas production via the controversial method known as fracking.
Ministers will announce that the parks and other important parts of the countryside will be placed under closer scrutiny when it comes to the extraction of shale gas from deep underground.
New Business and Energy Minister Matthew Hancock, said: "Unlocking shale gas in Britain has the potential to provide us with greater energy security, jobs and growth. We must act carefully, minimising risks, to explore how much of our large resource can be recovered to give the UK a new home-grown source of energy.
"As one of the cleanest fossil fuels, shale gas can be a key part of the UK's answer to climate change and a bridge to a much greener future.
"The new guidance published today will protect Britain's great national parks and outstanding landscapes. Building on the existing rules that ensure operational best practices are implemented and robustly enforced," he said.
A National Trust spokesperson added: "It's right that the government have recognised the concerns about fracking in special places like national parks and Areas of Outstanding Natural Beauty (AONBs)."
"We welcome the new planning guidance which will makes clear that applications should be refused in these areas other than in exceptional circumstances.
"But it's not just national parks and AONBs that could be at risk but other special places too, which is why we'd like to see this approach extended to nature reserves and other wildlife sites like Sites of Special Scientific Interest as well."
Britain's burgeoning shale gas industry is tipped to relinquish the country's dependency on imports for its energy needs and create 32,000 jobs in the process.
A government commissioned report showed that domestic shale gas production could account for a fifth of all gas needs in the UK while 2,880 wells could be drilled.
"Effective exploration and testing of the UK's unconventional gas resources is key to understanding the potential for this industry – so the Government is creating the right framework to accelerate unconventional oil and gas development in a responsible and sustainable way," said Communities Minister Lord Ahmad of Wimbledon.
"We recognise there are areas of outstanding landscape and scenic beauty where the environmental and heritage qualities need to be carefully balanced against the benefits of oil and gas from unconventional hydrocarbons."
In order to extract shale gas from deep underground, you need to use a method called hydraulic fracturing - dubbed fracking.
Fracking involves drilling holes deep into the ground and then using high-pressure liquids to fracture shale rocks and release gas trapped inside. Environmentalists have roundly criticise the method.
According to the British Geological Survey (BGS) there are huge shale oil reserves under the south of England.
Vast reserves of the resource are stored across the Weald Basin, just 10% of which could fuel the UK's gas supply for 40 years, and among the counties sitting on top of the shale oil are Surrey, Sussex, Kent and Hampshire. But it is not clear exactly how much can be extracted from the ground.
BGS has already found trillions of cubic metres worth of shale gas across Britain.
However, while Hancock says he aims to protect national parks and AONBs, he aims to halve the time it takes for find to gain approval for fracking overall.
"Ultimately, done right, speeding up shale will mean more jobs and opportunities for people and help ensure long-term economic and energy security for our country," Hancock will say.