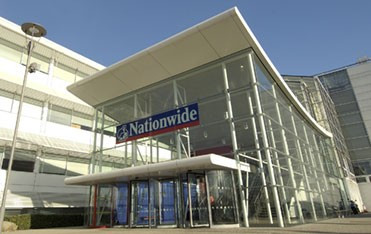 Nationwide profits are down 46 pct on last year as Graham Beale, chief executive, warned of worse to come unless interest rates rose.
The Chief Executive of Britain's biggest building society added that the upside for housing prices was limited by restricted household earnings relative to the current prices and limited mortgage availability compared with pre-crisis.
"Unless there is a significant spike in interest rates, a major dip in prices is unlikely over the next year." he warned adding that houses would not be sold otherwise.
Mortgage lending figures released yesterday also showed net lending had slumped to £1.83 bn - the lowest figure in nine months.
Howard Archer, senior economist at IHS Global Insight, said: "The ongoing muted BBA mortgage approvals data reinforce our suspicion that house prices will struggle to make significant gains over the coming months.
"Although it may be starting to pick up modestly from its early-2010 lows, housing market activity is limited, the economic fundamentals are still far from robust for the housing market, credit conditions remain tight, and house price/earnings ratios have moved back up.
"Very significantly, more properties are coming on to the market, thereby moving the supply/demand balance more in favour of buyers."
Nationwide meanwhile, said they had seen a surge in demand for investment products because interest rates were so low:
"We have met investor demand for equity based products and have seen an almost 60% increase in unit sales of Protection and Investment products with approximately £2.2 billion of customer investments in the year." said Graham Beale.
Graham added that 'equity bonds' had surged from £200m last year to £1.2 billion this year, as they allow people stock-market linked products without the associated risk.
"We have an extremely strong balance sheet with market leading capital ratios, high levels of core liquidity, and an enviable retail funding franchise. This, combined with our low risk asset base, will ensure that we remain resilient and well placed to continue to provide good value products and high quality service to our members throughout the UK." he added.
Nationwide ended the financial year with underlying profits of £212 million based on pre-tax profits £341m.
Beale added that residential mortgages more than three months in arrears was 0.68 pct compared with an average of 2.22 and that the group's competitive rates had helped them lend to an equivalent 8.7 pct market share.