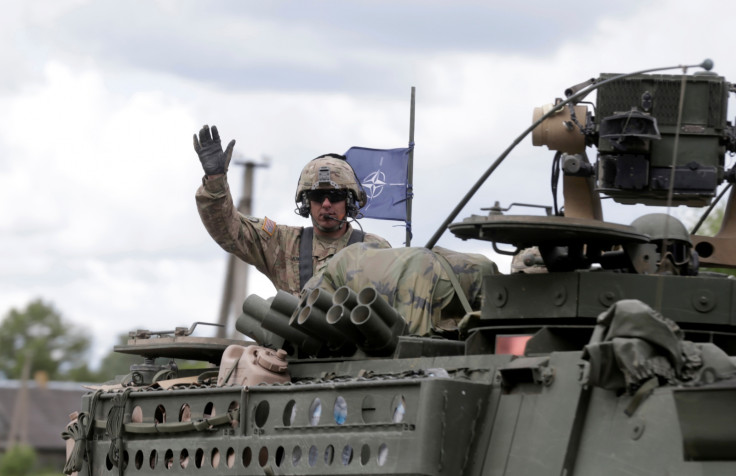 The biggest war game since the end of the Cold War is underway in Poland as central and eastern European countries will be using it to reassure them from the threat they say comes from Russia.
More than 31,000 troops, and thousands of vehicles from 24 countries will be deployed over the course of the 10-day exercise termed Anaconda-2016, which will demonstrate the extent to which allied commands and troops can react to military, chemical and cyber threats.
It follows routine breaches of Nordic countries' airspace by Russia, such as in April when they buzzed the USS Donald Cook in the Baltic Sea.
However Russia says that any presence of Nato troops close to its borders is a threat to its security.
"We do not hide that we have a negative attitude toward the Nato line of moving its military infrastructure to our borders, drawing other countries into military unit activities," Foreign Minister Sergey Lavrov said in Moscow.
"This will activate the Russian sovereign right to provide its own safety with methods that are adequate for today's risks," he said.
There are concerns that a mishap could provoke an offensive reaction from Moscow with one defence attache in Warsaw raising the prospect of a "nightmare scenario" if there was "a mishap, a miscalculation which the Russians construe, or choose to construe, as an offensive action", the Guardian reported.
Poland's Lt Gen Marek Tomaszycki will be in charge of the exercise which includes 14,000 US troops, 12,000 Polish troops, 800 from Britain and others from non-Nato countries.
There will be an airdrop of 2,000 parachutists over the northern Polish city of Toruń on Tuesday 7 June and engineers will build a bridge to carry 300 vehicles over the Vistula river. The exercises come just weeks before NATO holds a summit in Warsaw where NATO troop and equipment deployments to bases in Poland and the Baltic states will be decided.