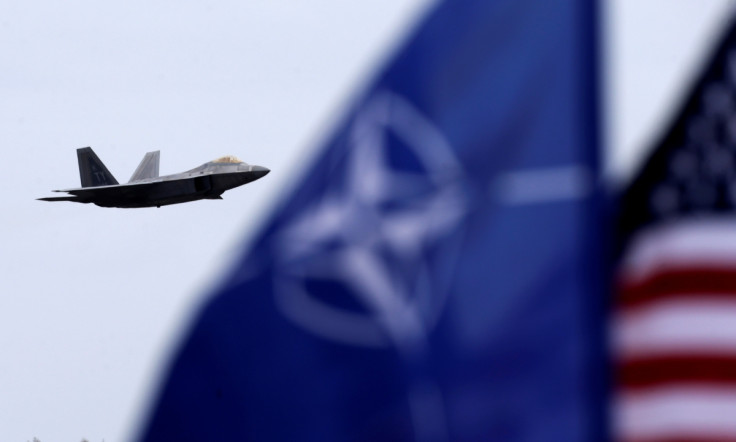 Nato authorities are planning to finalise the alliance's biggest-ever military build-up in the eastern flank since the Cold War, in order to counter Russia's growing assertions in the region. During a two-day summit of Nato foreign ministers, the alliance also formally welcomed Montenegro as its 29th member sparking sharp condemnation and sanctions threat from Moscow.
The foreign ministers discussed a range of issues at the conference in Brussels as the focus was mainly on Russia. The ministers have also paved the way for a "landmark" summit in Warsaw during July when the military plans are expected to be given final shape. As part of the measures, some 4,000 troops are to be mobilised in Poland and the Baltic countries.
"We are looking into how we can increase our forward presence of Nato forces in the eastern part of the alliance, combined with enhanced ability to reinforce if needed," the transatlantic bloc's Secretary General Jens Stoltenberg told reporters, according to Euronews.
US Secretary of State John Kerry, who also took part in the summit, said the alliance is strengthening its presence in the region in response to Russia's growing clout. He also urged the member states to bolster their defence spending.
"Nato is open to a political dialogue with Russia but we will refrain from business as usual until the Minsk commitments are fully implemented," said Kerry.
Tensions between Russia and the western world have been increasing marked by recurring aerial and territorial counters. Moscow is reported to be annoyed at Nato's growing presence in the former Soviet nations.
Nato has also signed the formal accession agreement with the Balkan state of Montenegro into the alliance. During the same press conference Stoltenberg said: "As of today, Montenegro will have a seat at Nato's table, taking part in all our meetings as an observer."
The membership, which needs to be approved by all 28 governments and the US Senate, is likely to be ratified in the coming months.
Responding to the developments, a Russian foreign ministry spokesperson said Nato's expansion is an "attempt to change the military-political landscape in Europe, especially in the light of the alliance's course to restrain our country", according to the Voice of America.