Nato Must Relearn Conventional Warfare to Save Us From Putin, Says Estonia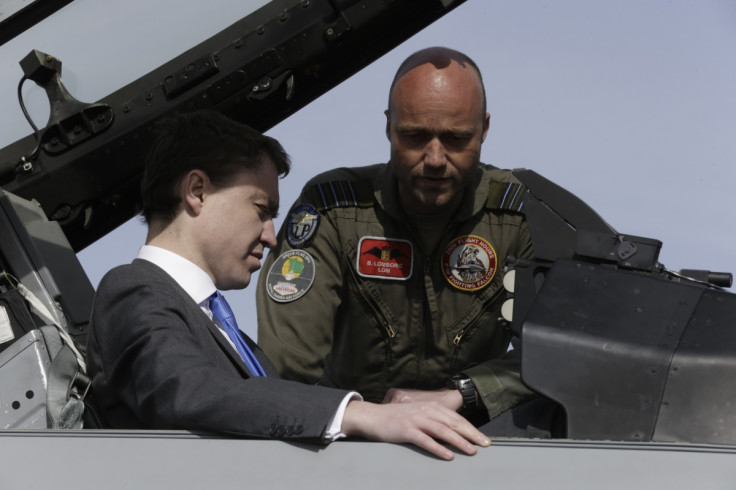 Nato members must once again learn the art of conventional warfare after years of fighting insurgencies in Iraq and Afghanistan if they are to deter the Russian threat, the head of Estonia's military has said.
Major-General Riho Terras was speaking during a significant military exercise challenging new methods of modern warfare by returning to the military art of old with tanks, artillery, combat aircraft and troops on the ground.
The Estonian commander said that more exercises should take place among Nato member states in order to send a message to Russian President Vladimir Putin that the military alliance is as strong as ever and would defend all members from attacks.
"The exercises are important," Terras told reporters at his office at the Estonian defence forces headquarters in Tallinn.
"Afghanistan was a counter-insurgency operation, so many of the nations lost their ability to plan and conduct conventional warfare because the focus was too much on combating terrorism and insurgents," he continued.
"I think we should go back to our roots and start to do the military business as we have been taught for years."
Estonia holds a large Russian minority which is over a quarter of the Baltic country's 1.3 million population, leading to fears that Russian overtures may be directed its way in the near future after the Ukraine crisis.
"We have not had alarms, no," General Terras said. "We talk to our allies and explain to them that the world has changed and they now are starting to believe us slowly."
However, two RAF jets were recently sent to intercept a Russian spy plane flying in close proximity to Estonian airspace, Estonian officers said.
RAF Typhoon jets are participating in the Nato training mission in Estonia named Exercise Steadfast Javelin which is incorporating 6,000 troops from nine Nato member states.
Terras concluded by saying that Nato must begin to view Russia for what it is, a threat to the status quo in eastern Europe.
"If Russia sees Nato as a threat, Nato should not see Russia as a friendly co-operation country. That's very clear. The threat assessment of Nato needs to fit the current realistic circumstances."
© Copyright IBTimes 2023. All rights reserved.