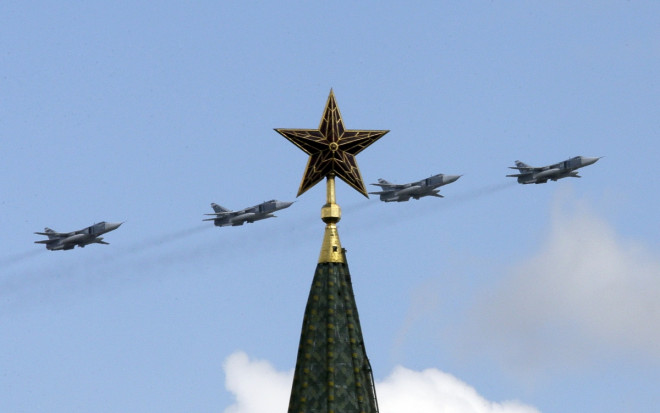 Finnish jets have been scrambled to the Gulf of Finland after two Russian aircraft entered the country's airspace without permission, according to the Finland's Defence Ministry.
"An airspace violation has been confirmed off the coast near Porvoo," Finnish Ministry of Defence communications director Max Arhippainen told Finnish news outlet Yle.
"A Russian state aircraft entered Finnish airspace after 6 pm," he continued.
Finnish Air Force fighter jets were then scrambled to the area, an act which caused a sonic boom, according to the residents of the southern region of Eastern Uusimaa who heard the deafening sound.
A sonic boom is created by an object travelling through the air faster than the speed of sound. The result is an enormous burst of noise, much like an explosion.
"The Air Force carried out an operative reconnaissance flight over the Gulf of Finland related to monitoring of territorial integrity," Arhippainen added.
The Russian planes flew into Finnish airspace within two hours of each other. The ministry confirmed that the planes were Russian state aircraft and not used in a commercial capacity.
Finland was a part of the Russian Empire for 108 years but broke away in 1917 at the end of the First World War, before repelling the Soviet Union at the beginning of the Second World War.
The Nordic country shares an 800-mile border with the Russian Federation and is not yet a member of the Nato military alliance, which has condemned Russian involvement in the Ukraine crisis.