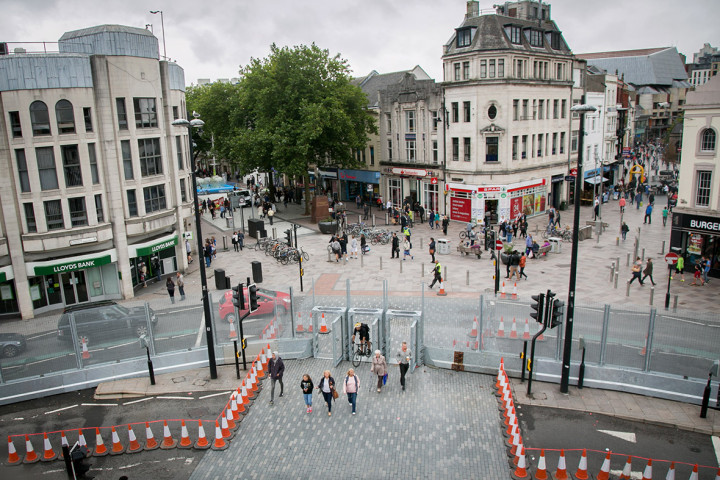 For a city with an urban population of more than 300,000, Newport in South Wales floats wistfully under the radar, despite hosting both the Ryder Cup and Nato Summit within a couple of years of each other.
There are some who gripe at the lack of profile. An article in the South Wales Argus hit out at the Guardian and the BBC's Today programme for reporting that the Nato event was to be held in Cardiff, some 12 miles down the road.
It's easy to empathise, for its history is rich. Newport deserves these days in the sun – even if the locals haven't requested them.
Perched on the banks of the River Usk, near the mouth of the Bristol Channel, which flows eventually into the Atlantic, the city's geography saw it become an integral point on the supply chain of Wales' booming coal industry through the Industrial Revolution.
Coal would make its way down the river canals towards Newport's fast-growing docks, where it was packed off around Britain and further afield.
The city's Alexandra South Dock entered the 20th century as Britain's largest masonry dock and even as coal declined over the next 100 years, the presence of a giant steelworks at Llanwern from the 1960s ensured it avoided the depression that plagued other parts of Wales.
Post-Industrial Scars
Now, though, the city carries the scars of a post-industrial town. The steelworks has been greatly slimmed down, shedding thousands of jobs, as it had its smelting function removed. Other large employers lost their scalps in the years following the recession.
Rowecord Engineering, which constructed the roof of the Aquatics Centre in London's Olympic Park, went into administration in 2013, taking more than 400 jobs with it.
In 2011 and 2012, Panasonic shifted operations from Newport to Vietnam and Cardiff, shedding around 200 local staff. More recently, in August, 400 jobs were lost at Avana Bakeries.
Now, the city centre is pockmarked with boarded up shop fronts. The proliferation of payday loans companies, pawn shops and bookmakers, an unfortunate contagion across the regional towns and city boroughs of Britain, is hard to ignore.
"It used to be an adventure going into Newport when I was a girl. Now it's a dead town centre," said Kath Hitchings, who runs a bed and breakfast in nearby Caerleon.
The city is heavily reliant on public sector employment. In another striking proliferation, it is home to the Office for National Statistics, the Passport Office, the Patent Office and the Work and Pensions Office.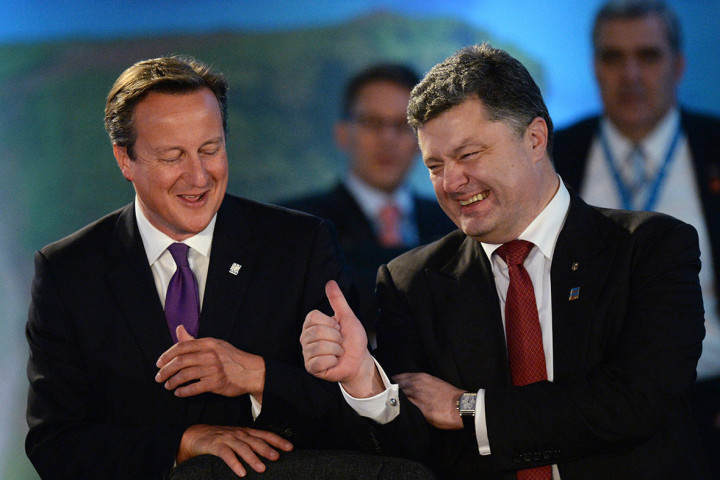 "I describe it as the hourglass," Graham Morgan, director of the South Wales Chamber of Commerce told IBTimes UK when asked if the jobs are skilled. "There are quite a few unskilled jobs at the bottom but a growing number which require graduate-level people.
"We're blessed with a lot of great universities in South Wales. The students that study here are more likely to stay in South Wales than anywhere else in the UK, I understand."
Others are less positive. "One of the biggest city centre employers is Admiral Insurance call centre. Skilled manufacturing is being replaced by unskilled service," said Simon Coopey, a local engineer who plans to stand for Plaid Cymru in Newport West at next year's general election on a ticket of change.
The government's seemingly insatiable appetite for public spending cuts surely makes this kind of imbalance precarious – it's estimated that up to 50% of Newport's employment is in the public sector.
"A few years ago there was a move to decentralise offices for government. One of the offices that moved to Newport was the prisons and administrating office," Dr Jonathan Deacon of the Newport Business School told IBTimes UK.
"That's earmarked for having major structural changes as part of the overall public sector and criminal justice restructuring. That will hit us as we have a major office that employs 500 or 600 people. That could be quite damaging."
A report by the Centre for Cities released earlier in 2014 revealed Newport's private sector was providing less growth in employment than any other city in Britain. In 2012, it had a 6.5% net drag on overall employment.
Other top 10 lists Newport had the dubious honour of being on were "largest life satisfaction decrease", "highest CO2 emissions per capita" and "highest jobseekers' allowance claimant count".
Frisking the Positives
There are some positives to be gleaned from speaking to people in the city. Deacon talks of a growing hi-tech engineering sector.
"The manufacturing that's left is a higher value engineering. You've got Navy Bridge who make bridges and wind turbines, but they're high quality, not just metal bashers. Where it does exist it has an element of added value," he said.
"There's been wider diversification into the sunrise industries of electronics, etc. There's been a push or realisation that Wales could be an entrepreneurial economy.
"There are some good thinkers and businesses here that don't get their fair share of credit. We've leapfrogged the rest of the UK in some instances and gone global."
The Tiny Rebel Brewery, with its range of pale ales and "bohemian" lagers is a joy to become acquainted with around the bars of South Wales, while Deacon reserves special mention for IAC, a local engineering company that is doing great things in overseas markets.
Morgan at the Chamber of Commerce credits the city's growing stature as a transport hub, which could be important in attracting foreign and domestic investment as prices in the saturated south east of England heat up.
"There'll be more outsourcing," he said. "The fact you can jump on a train in London and be in Newport in a couple of hours and a bit is great. There's been massive support for an M4 relief road. At the moment, it runs through much of Newport.
"There are plans supported by the Welsh government for a bypass, which would bring more traffic into South Wales, but also push Newport as a transport and distribution hub."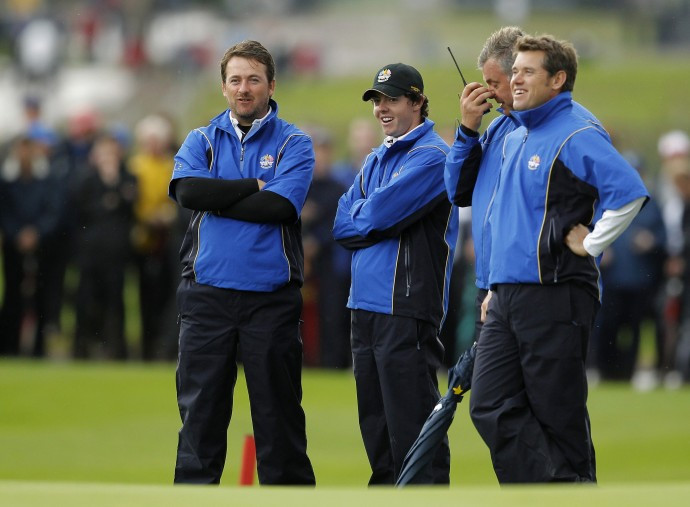 However, there's a feeling among the locals that Newport, and South Wales in general, has been hung out to dry by the devolved parliament in Cardiff and the central government in Westminster.
Speaking to the South Wales Argus last year, Peter Lewis, the managing director of aforementioned engineering firm IAC, said: "South Wales has an enormous amount to offer the country by way of skills and enthusiasm but this has traditionally been based on heavy industry, not call centres and banks.
"The top employers in Newport are all service industry – Patent Office, Lloyds Bank, ONS and the like. Newport is not considered by the Welsh Assembly to be an area in need of funding. There is less support available in Newport than five miles away in Cwmbran."
Missed Opportunity
It's a sentiment IBTimes UK encountered while reporting from the Nato Summit and the protests that surrounded it.
"Once this summit's over, the rest of Britain can forget about Wales again," was one tweeted response to a story and the view that this is a missed opportunity for the local economy is widespread.
It was a huge surprise to learn that in the days running up to the summit, there would be no trade delegations or meetings, and no business events to promote Newport, Gwent or even South Wales as a whole.
"Yes, that's not only true for the Nato Summit," Morgan said, when asked if has been a lost opportunity. "Generally there's a massive shortage of trade visits coming into Wales. To the UK, they land in London, go to Birmingham, Manchester, Scotland then leave. We see very few in Wales.
"I don't think in the 15 years of devolution Wales has been as active as it could have been in promoting interactivity with the other side of the world."
There is great annoyance that the wealth on show at the summit will not be shared locally.
Local taxi firms have not been permitted to do any shuttling or make collections, which resulted in the farcical situation in which hundreds of journalists and hotel staff were stranded at Celtic Manor for hours on 4 September as midnight approached and no buses showed up.
There have also been unconfirmed reports of hotel workers being forced to take a week off work without pay. Even if untrue, the stories show the sense of disgruntlement that's come, as the dust settles on Nato's 2014 summit.
One boon for the local economy may come in the form an areas that many locals are not keen to celebrate: defence.
At the summit, leaders agreed to increase their national defence budgets to 2% of GDP by 2020, in response to the threat from Russia and to pay for the new military arrangements also announced.
Newport could eventually see some of that money. Defence, particularly of the hi-tech nature, is a growing sector here. "They're turning it into security city," one protester at the anti-Nato peace camp at Tredegar Park told IBTimes UK earlier in the week.
But one thing is for sure: if Newport is to return to its status of regional hub and recover some of its past economic glory, it is going to need investment of some kind. And fast.