Natural Disasters Increase 'Broken-Heart Syndrome' Takotsubo Cardiomyopathy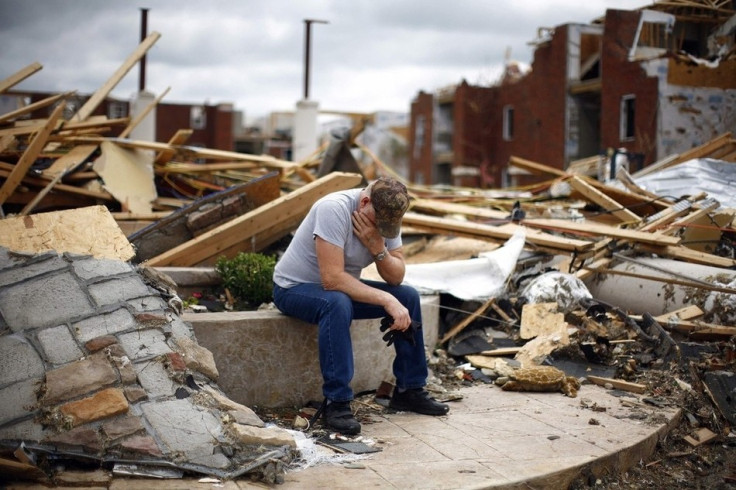 Natural disasters can literally break people's hearts, scientists have discovered, with cases of Takotsubo cardiomyopathy increasing after major catastrophes.
Researchers at the University of Arkansas presented their findings at the American College of Cardiology's 63rd Annual Scientific Session.
In it, they announced dramatic spikes in the number of cases of Takotsubo cardiomyopathy – or broken heart syndrome – following major natural disasters, suggesting the stress of the event triggers the syndrome.
People suffering from broken heart syndrome complain of chest pain and shortness of breath, similar to those experienced during a heart attack. It is brought on by intense emotional or physical stress, which causes rapid and severe heart muscle weakness. It often follows the death of a loved one, fear, anxiety and anger.
While most cases resolve in a month or two, it can in extreme cases lead to death.
While previous studies have linked broken heart syndrome to natural disasters, including the 2004 earthquake in Japan, the team at the University of Arkansas are the first to look at geographic distribution of cases in relation to disasters.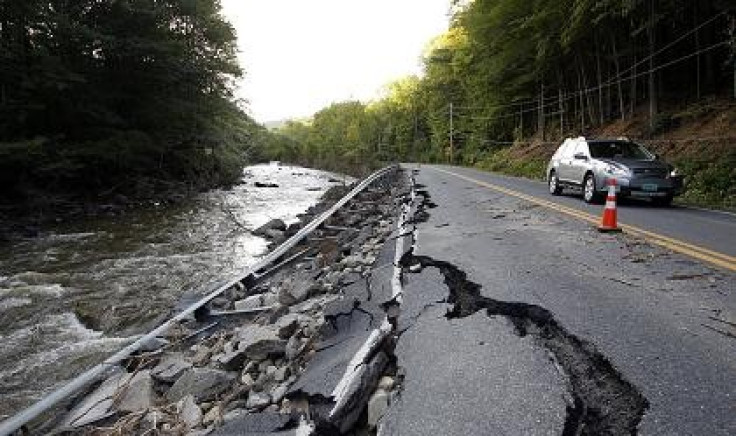 Vermont was hit hard by flooding and winds from Hurricane Irene, which was a tropical storm by the time it reached the state.
REUTERS
The team identified 21,748 patients diagnosed with broken heart syndrome in 2011. By mapping the cases, they found Vermont and Missouri had the highest rates.
In Vermont in 2011, the rate of broken heart syndrome cases was double most other states. This coincided with Tropical Storm Irene, which devastated the area. In Missouri in the same year, there was a spike in the number of cases after a huge tornado tore through the state killing 158 people.
Lead investigator Sadip Pant said: "Despite the seemingly increasing number of natural disasters we have, there is limited data about how it might affect the heart. Our findings suggest two disasters, one in Vermont and one in Missouri, might have been possible triggers for the clustering of Takotsubo cardiomyopathy cases in these regions."
He said their study suggests emergency doctors should be prepared to see in wake of a natural disaster: "By and large, it is a very reversible form of cardiomyopathy, but in the acute phase these patients need to be monitored closely to be sure they are stable and to prevent and manage problems."
Explaining the syndrome, he added: "It's a perfect example of our brain-heart connection. The emotional stress we have in our brain can lead to responses in the heart, and not much is known about this condition."
© Copyright IBTimes 2023. All rights reserved.