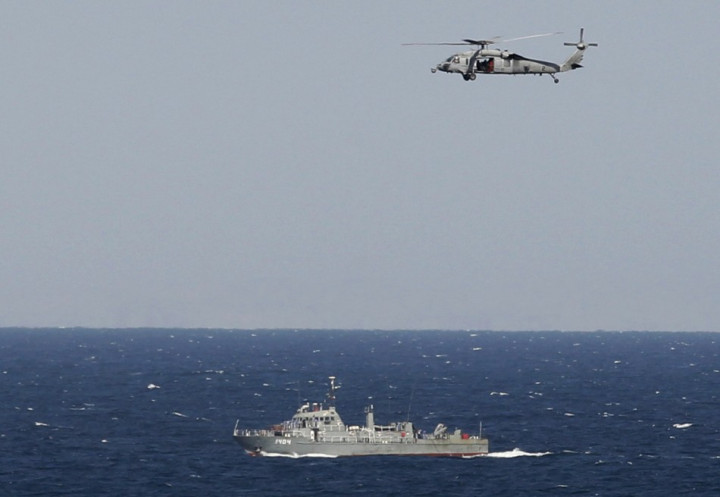 Iran has combined cyber warfare tactics and naval war games for the first time with a drill in the Strait of Hormuz.
The navy launched a simulated cyber-attack against the network of the defensive forces "to hack information or spread a virus", Iran Daily reported, quoting Admiral Amir Rastegari. The attack was successfully detected and blocked.
Over the past three years, Iranian nuclear facilities including oil and nuclear sites have come under cyber attacks blamed on the US and Israel.
Last July, a lead computer security researcher reported that computer systems at an Iranian nuclear facility were attacked by a malware that forced them to play AC/DC's Thunderstruck at full volume in the middle of the night.
Tehran denied the attack had taken place and claimed it had developed civil and military cyber units to counter such attempts.
The cyber warfare exercise came as naval forces of the Revolutionary Guards have been engaged in a military drill in the Strait of Hormuz.
The Strait of Hormuz between Iran and Oman is one of the most heavily used trade waterways in the world. Some 35 percent of the world's oil shipments - about 18 million barrels a day - pass through the 21-mile-wide channel.
The exercises' purpose is to demonstrate Tehran's "defensive naval capabilities and send a message of peace and friendship to regional countries," military officials told AFP.
Submarines are also taking part in the drills.
In September, British warships joined a major naval exercise Saudi Arabia, the US and France in the Persian Gulf.
The aim was to warn off Tehran from contemplating disrupting trade routes in the ongoing diplomatic poker game over its nuclear ambitions and Israel's threat of a strike.
Tehran has repeatedly threatened to block the strait in retaliation with international sanctions against its nuclear programme.