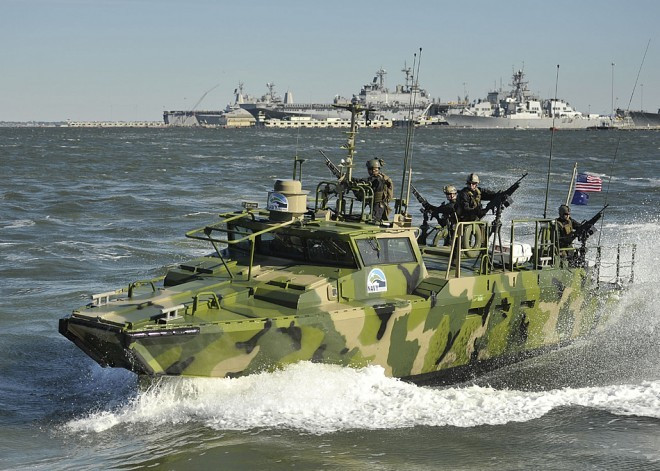 A US navy vessel fired at a vessel off the coast of the United Arab Emirates, killing one person and injuring three, US officials in Bahrain have confirmed.
The USNS Rappahannock fired at a small vessel after its crew ignored warnings and continued rapidly approaching the ship near the Dubai port of Jebel Ali.
The shooting ratchets up tensions in the Gulf after Iran renewed threats to close the strategic Strait of Hormuz - the route for one-fifth of the world's oil -in retaliation for tighter sanctions over Tehran's nuclear program.
The US recently has boosted its naval presence in the Gulf with minesweepers and other warships.
In a statement, the US Navy in Bahrain, said: "In accordance with navy force protection procedures, the sailors used a series of non-lethal, preplanned responses to warn the vessel before resorting to lethal force.
"The US crew repeatedly attempted to warn the vessel's operators to turn away from their deliberate approach. When those efforts failed, the security team on the Rappahannock fired rounds from a .50-calibre machine gun."
It is not yet clear where the boat was from but it was reportedly a small civilian vessel powered by three outboard motors.
An Emirates rescue official told the AP that one person was carried off the boat in a body bag.