NEC Medias Tab UL N08-D: World's Lightest Tablet at 249 Grams [VIDEO]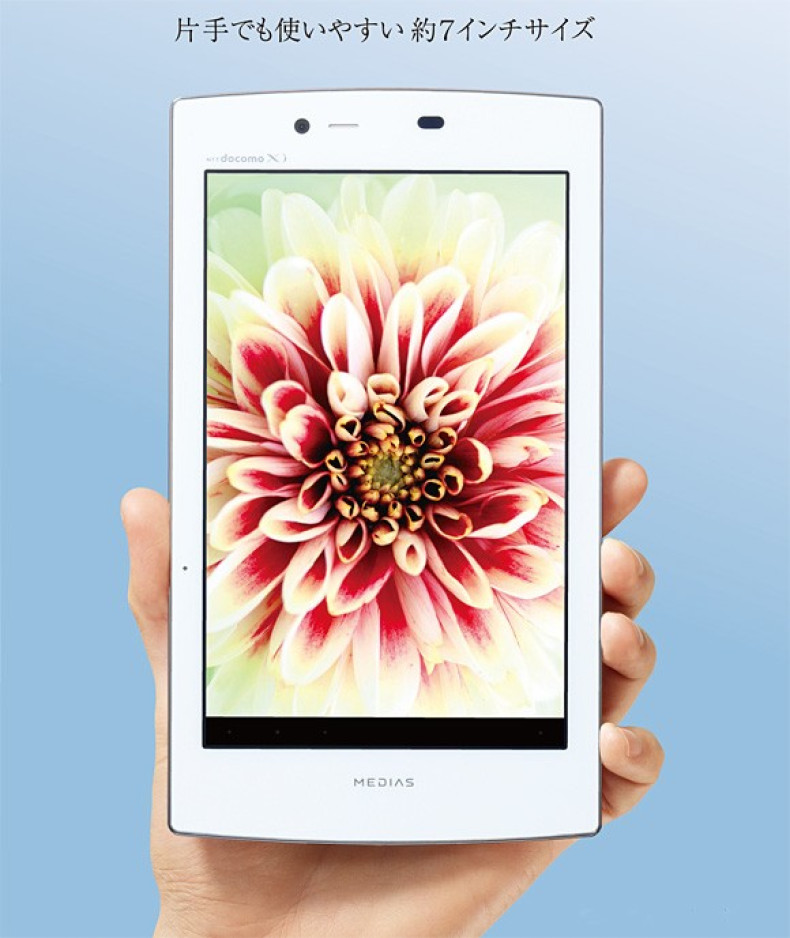 It seems the focus has shifted from the showdown of thinnest smartphones and tablets to a race for the lightest gadgets. NEC, the maker of odd smartphones from the Medias series, has unleashed the Medias Tab UL N08-D Android tablet, which is the world's lightest tablet to date weighing a mere 249 grams.
The lightest tablet maker also has the credit for creating the world's lightest ultrabook - LaVie Z. The incredible 7in tablet measures just 9.9mm in thickness, despite boasting a powerful 1.5GHz Qulacomm Snapdragon MSM8960 processor onboard. In comparison, the Nexus 7 weighs 345 grams and the Kindle Fire HD is even heavier at 395 grams.
The tablet is made of carbon fibre casing, which is the reason for its featherweight body, and its 7in display supports a resolution of 1280 x 800 pixels, which is on par with the Nexus 7, albeit in a much lighter package. It also sports an 8 megapixel camera at the rear and a 2 megapixel shooter in the front. Besides, it supports a microSD/microSDHC card slot, a 3100mAh battery and is powered by Android 4.0 Ice Cream Sandwich (ICS) onboard.
The Medias Tab UL flaunts cool software features such as HD haptics, a vibration mechanism that provides feedback for all display elements and web browsing with support for two tab views simultaneously.
As Tablet News notes, NEC has not yet announced the price or release date for the tablet. Nevertheless, NTT DoCoMo, a Japanese carrier, is expected to put the product on sale from 20 September. It is not yet clear if the device will get a global launch, but we may just hope it comes soon. If that did not excite you, check out the hands-on demo of the Medias Tab UL N08-D in the video below: [Courtesy: Notebook Italia]