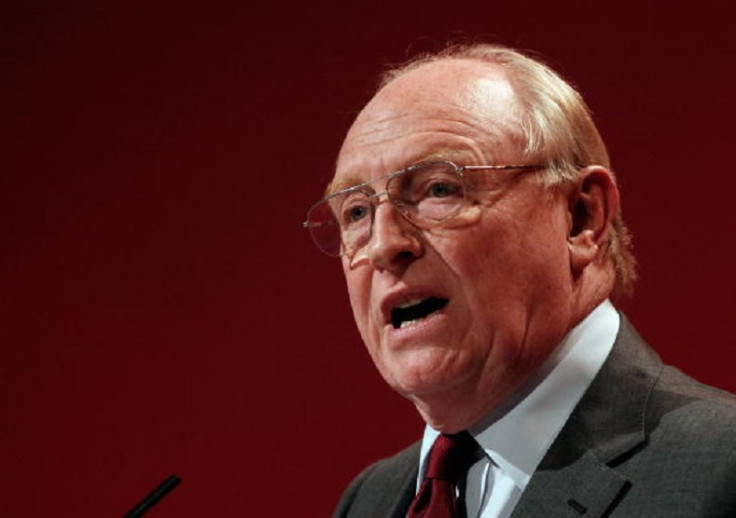 The Conservatives will rule the 21st century in British politics if disgruntled Labour MPs quit and establish a rival left-wing party, according to Lord Neil Kinnock. The former Labour leader issued the warning as reported in-fighting continues in Labour's top ranks over Jeremy Corbyn's leadership. Various reports have speculated about a Social Democratic Party (SDP)-like schism, which could see right-wing Labour MPs setting up their own group in protest over Corbyn's left-wing policies.
The so called "Gang of Four" (Roy Jenkins, David Owen, Bill Rodgers and Shirley Williams) made such a move in 1981 when they broke away from Michael Foot's Labour Party to establish the SDP.
Kinnock, who succeeded Foot after Margaret Thatcher surged to victory at the 1983 General Election, claimed such a move would be irrational. "Anybody advocating a split in the Labour Party has got to face the reality that they would be letting the Tories rule the 21st century just like they mainly ruled the 20th century," he told The New Statesman.
"There can't be any rational social democrat or democratic socialist who would want that, but it is a historic inevitability if they pursue it. I take the view that a lot of people, left, right and centre, in parliament and in the unions take: that Jeremy Corbyn won, he's got to have some space, and he must be judged on performance in terms of Labour's advance or movement in the other direction."
But Kinnock, who lost two general elections as Labour leader (1987 and 1992), said it was "difficult" to see Corbyn's own electability. "Many of the people who voted for Jeremy are outstanding party members who said that they were frustrated – indeed, infuriated – by the failure of Labour to connect with the electorate. I know exactly what they mean, but that's the test," he added.
A spokesman for Corbyn declined to comment on Kinnock's comments. The remarks came after Corbyn spoke to IBTimes UK at the launch of Labour's new economics lecture tour. He said the public debates would help boost the party's credibility – an issue raised in Labour's official election review – and praised his shadow chancellor John McDonnell for the series of events.
The latest opinion poll from ICM for The Guardian, of more than 1,000 people between 15 and 17 January, put Labour five points behind the Tories (35% versus 40%, respectively). But Corbyn's net approval rating hit -38 in January, according to YouGov.