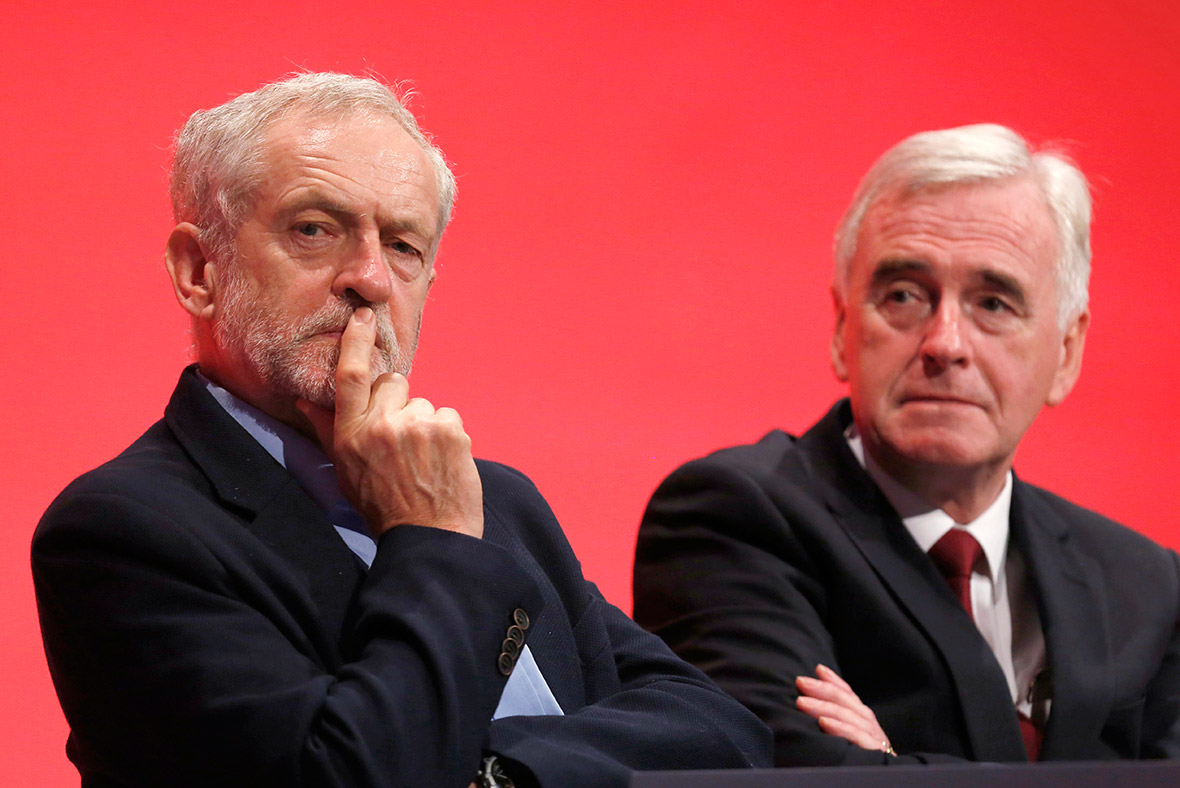 Labour's public debates around economics in Britain will give the party a credibility boost, according to Jeremy Corbyn. The Labour leader spoke to IBTimes UK after the first lecture in the series at the Royal Institution in London on 26 January.
Shadow chancellor John McDonnell hosted the event, which saw the University of Sussex's Mariana Mazzucato speak about the relationship between the public and private sectors. The professor in economics of innovation argued, among other things, that entrepreneurs do not just rely on the private sector alone.
Mazzucato, who also sits on Labour's Economic Advisory Committee, cited the iPhone as a device that has been produced by a private firm (Apple). But the academic stressed that some of the technology behind the popular smartphone has been developed by the US government, particularly the Defence Advanced Research Projects Agency (DARPA).
Corbyn, who took notes in the front-row throughout the event, welcomed "The New Economics" lecture and praised McDonnell and Mazzucato. "This was an open discussion about economics, about how we invest, how we have a government that works for everybody and not the few, and about how we do have a developing manufacturing sector in Britain," the Labour leader said.
When asked by IBTimes UK if he thought the series of debates would make Labour more trusted on the economy, Corbyn replied: "Yes, because these are ordinary people, some are economists, some are people working in different sectors -- there are all ordinary people, we have all got ideas. There's a bit of a genius in everybody, we've just got to unlock it."
The comments come after Labour's official probe into its general election defeat to the Conservatives in May cited the party's economic credibility as its "biggest single problem". But Margaret Beckett, who oversaw the review, also warned that Ed Miliband and his team failed to challenge the "myth" that Labour had caused the 2008 financial crisis.
Tory election guru Sir Lynton Crosby, however, claimed Beckett's analysis was "arrogant". The political strategist, speaking at an event hosted by the Centre for Opposition Studies, said: "It's arrogant because it deliberately ignores what voters have effectively said at two consecutive general elections.
"They weren't saying that Labour overspending caused the failure of the global financial system. What they were saying is that Labour overspending meant Britain wasn't well equipped when the financial crisis hit."