Nemanja Vidic: Barcelona Are 'Alien' to English Football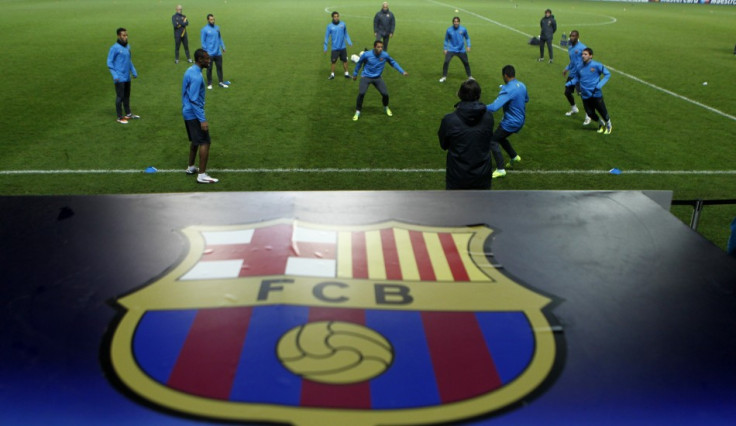 Manchester United captain Nemanja Vidic believes the current Premier League champions must maintain their own footballing identity rather than try to copy the model set by Barcelona.
Barcelona have defeated Manchester United in two of the last three Champions League finals, and whilst it is measure of each club's domination of their respective leagues in recent times, the former are unequivocally the best side in Europe.
Despite the obvious gap between the champions of England and Spain, Vidic believes it would be a futile exercise trying to copy the mesmerising football of Barcelona, because it is 'alien' to English football. The Manchester United stalwart suggests the club have their own footballing principles and although they may have come unstuck in Rome and London in 2009 and in 2011, the Old Trafford star believes it could be third time lucky in 2012.
Manchester United successfully avenged their Champions League defeat at Wembley, albeit in a preseason friendly in the United States and Vidic believes Sir Alex Ferguson is unlikely to sacrifice their own identity in a bid to overall the pretournament favourites.
"Yes [it has become an obsession], but we played a semi-final against them [in 2008] and won that, so that is something," The Manchester United captain told Sky Sports News.
"If you look at the two games in 2009 and 2011, the way they played, they were the better team in both, and they deserved to win in both. But this is a new year, with new challenges.
"We have played them in pre-season, beating them this summer, and twice in the Champions League in the last few years, and I think we have learned some things along the way.
"We have not changed the way we play to be more like Barcelona. They have their own way of playing and so do we.
"Yes, they have beaten us twice but the success we have had is not something you should underestimate. We have played in three finals in four years.
"We have our own way of playing and we are Manchester United. Yes, we can improve and we will have to if we want to beat the team who were champions of the world last year.
"It's not about revolution, about doing things differently, it is just doing the same things better. We cannot copy the way Barca play. The way they play, compared to English football, is alien."
© Copyright IBTimes 2023. All rights reserved.