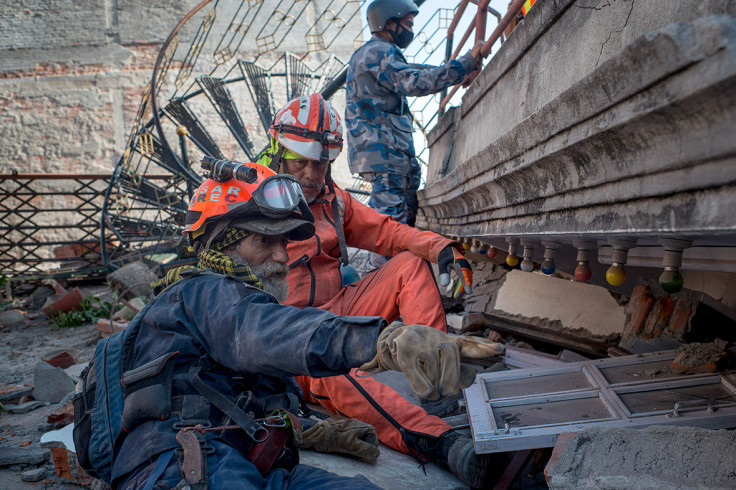 Nepal will not receive debt relief from a special trust fund created by the International Monetary Fund (IMF) to help disaster-hit economies, the financial agency has said.
IMF spokesperson Gerry Rice said in a press briefing that the earthquake did not cause enough economic damage for Nepal to be eligible for funding from the Catastrophe Containment and Relief Trust.
As per IMF rules, to qualify for the relief, the disaster must impact at least one-third of the country's population and either destroy 25% of the nation's productive capacity or cause damage equal to the size of the country's economy.
Nepal met the first condition but the earthquake did not cause enough economic damage to be eligible for the relief, according to Rice.
However, he said the IMF would provide up to $124m (£78.9m, €110.7m) zero-interest loan under its Rapid Credit Facility (RCF).
"Given the devastation in Nepal, it's hard to believe that the criterion was not met," said Eric LeCompte, executive director at economic reform group Jubilee USA Network.
"This fund was created for situations just like this and debt relief in Nepal could make a significant difference."
"Beyond the IMF, the World Bank and Asian Development Bank who hold about $3bn of Nepal's debt have unfortunately not announced any debt relief plans yet," he added.
A powerful earthquake struck Nepal on 25 April, killing more than 8,600 people and destroying over 500,000 homes.
$3.8bn debt
Nepal owes $3.8bn in debt to foreign lenders, including $54m to the IMF and about $3bn to the World Bank and the Asian Development Bank.
According to the most recent World Bank numbers, Nepal paid $217m in debt in 2013, about $600,000 in average daily debt payments, or more than $35m since the earthquake.
On 25 June, Nepal hosted a conference, aiming to raise $6.6bn needed for the reconstruction of the economy. However, the country received pledges of aid worth $4.4bn, or two-thirds of the amount needed. It is unclear if any debt relief was a part of the aid money raised.
There have been calls from civil society alliances around the world for the total and unconditional cancelation of Nepal's debt.
"If governments, international financial institutions, international banks, and other lenders truly stand in solidarity with Nepal, they must immediately, totally, and unconditionally cancel the country's debts," said Lidy Nacpil, coordinator of the Asian Peoples Movement on Debt and Development.
"The billions of dollars of debt claimed from Nepal would be much better put into use in the long and hard road to recovery."